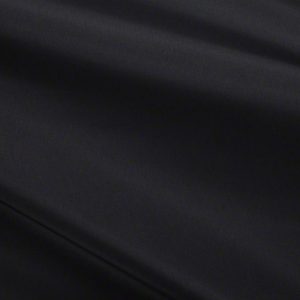 Black Alexis
Sometimes, there is just nothing as elegant as basic black. It serves as the perfect base for nearly any color and infuses the room with a sense of cool, sophisticated refinement. Our Black Alexis linen is the deepest shade of black, serving almost as a slate board for you to decorate—or better yet, a little black dress. It is the very epitome of elegance on its own, but of course the fun is in the accessories. So go ahead—pair this gorgeous table linen rental with orange for Halloween, or with hot neon colored table overlays for a corporate event. You'll find endless ways to experiment with the Black Alexis linen.
Select options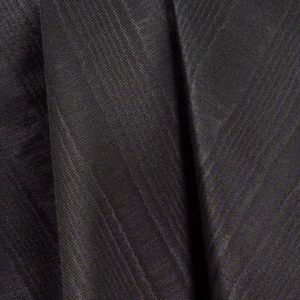 Black Bengaline Moire
Our Bengaline Moire linens have a classic yet elegant look and texture. These linens are a nice weight and texture to the touch. Mix and match the large variety of colors to make a statement.
Select options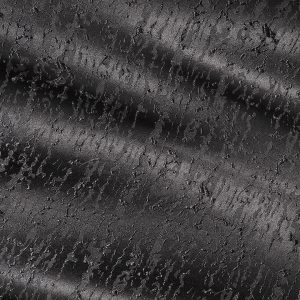 Black Contour
This linen is a created with fabric that is inspired from nature and the land. With a subtle rippled pattern texture, this Damask material is reminiscent of the earth and all its greatness. Dark and mysterious, Black Contour will enhance event tables, and astonish all who attend. Truly, any décor will be fortunate set atop these rental tablecloths.
Select options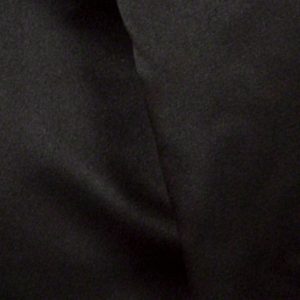 Black Matte Satin
With a sheen to capture all types of lighting, our Matte Satin fits any event. Available in matching chair covers and napkins, each celebration will be unique to the luster found with these round and square table linens. The cool darkness of night is reflected in Black Matte Satin. Remember the little black dress that is a must for all.
Select options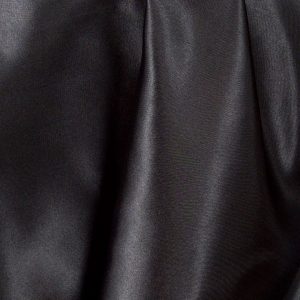 Black Satin
Our shiny satin adds a pop to your event. Available for rental in table linens, napkins and sashes.
Select options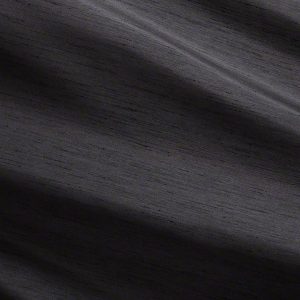 Black Shantung
Who would not want silk tablecloths draping their event tables? Our Shantung rental table linens are the way we can all afford this lusciousness. The epitome of chic fashion, Black Shantung will set the ultimate milieu for every fete, and match up with flare. Your event will be dressed even better than your guests in these fashion inspired hue and texture.
Select options