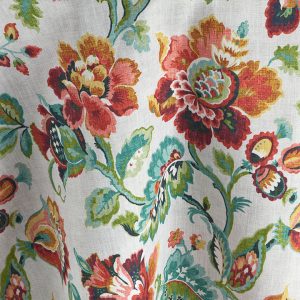 Biscayne
While not strictly Spanish, the colors and natural exuberance of this floral linen are well-suited to the frivolous and sometimes raucous festivities that are famous in Spain. The colors are perfect for high-spirited events, and the exotic all-over floral design would pair well with any of the other linen in the Granada Collection. The joy is in the mix of pattern and the joyous celebration of life. Use Biscayne table linen, runners and napkins as stand-alone options, or mix them with other linen from this new series for a stunning effect!
Add to Rental Quote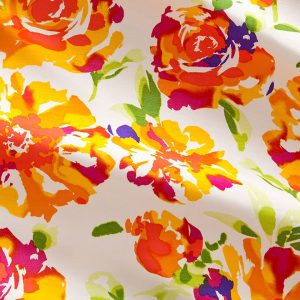 Blumen Shantung
Who would not want silk tablecloths draping their event tables? Our Shantung rental table linens are the way we can all afford this lusciousness. The epitome of chic fashion, Black Shantung will set the ultimate milieu for every fete, and match up with flare. Your event will be dressed even better than your guests in these fashion inspired hue and texture.
Add to Rental Quote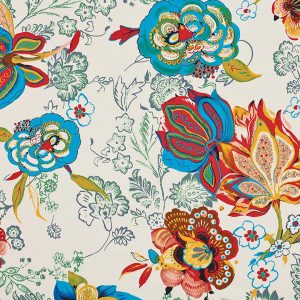 Carlisle Lamour
This original Design is as glorious as any garden you will come across. One could not imagine that you would be able to combine peach to red…turquoise to citron…with a Ivory background and gunmetal floral flourishes… and it could be this amazing. Set on our luscious Lamour, you will achieve the perfect amount of sheen for every lighting design. You will not need much to make this the "IT" party.
Add to Rental Quote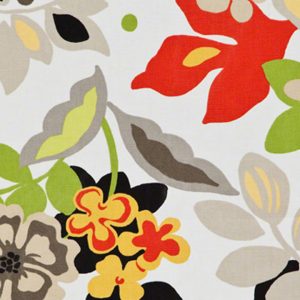 Flora
Colors that will make any time of year even more perfect, our Flora napkin brings in the colors of nature with the feel of traditional cotton. Deep orange, golden yellow and an earthy green, with a splash of light and dark brown, without forgetting the ever so stylish black combine to make a ever so desired accessory to any event. It is so wonderful it will work on any of the fashionable fad table designs, but do not forget our wonderful base tablecloths to give you an even bigger presence.
Add to Rental Quote