Fabulous Events has the Napkin Rentals you need for your special event. Whether tied in a knot or folded into a menu holder, napkins are more than just a functional item. Our napkins will add that pop of color or subtle addition to your table design. We even offer napkin rings if you want to go that route. Contact one of our Event Designers today to aide you in that perfect detail that pulls the entire table décor together. With our unparalleled selection, choosing your napkins will be fun! Let your creativity flow; take risks, be bold, or reinforce your elegant vision. Best of all, depending on the selection you make, your napkins can blend in or pop on the table!
Check out our extensive collection below to find the perfect napkin to compliment your table.
Call us TODAY at 877-200-2424 to speak to one of our Experienced Event Designers.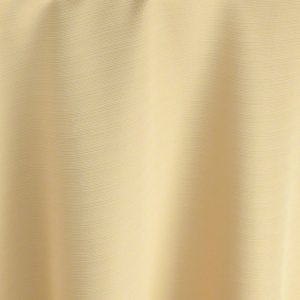 Bisque Faille
Bisque Faille linen has a faintly-ribbed pattern like grosgrain, for a soft, gorgeous drape. This linen provides a warm, inviting faint yellow color.
Add to Rental Quote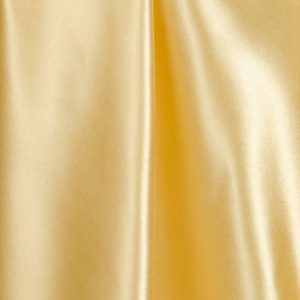 Cornsilk Bengaline
Texture is still the most sought out item in tablecloth linen rental. Bengaline is that tablecloth with the subtle ribbed texture, with just enough sheen to not fall flat. Soft and playful in nature, Cornsilk is a deep warm yellow that spring is jealous of.
Add to Rental Quote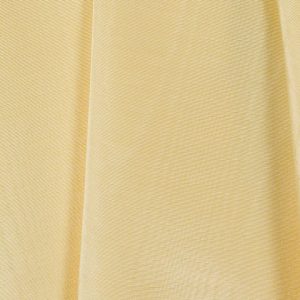 Cornsilk Bengaline Moire
Our Bengaline Moire linens have a classic yet elegant look and texture. These linens are a nice weight and texture to the touch. Mix and match the large variety of colors to make a statement.
Add to Rental Quote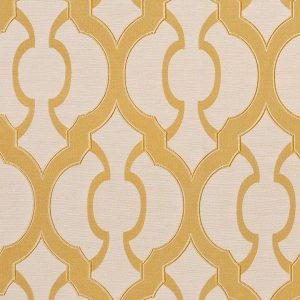 Daffodil Miramar
Miramar linen are retro-chic with this play on the quatrefoil pattern, sending ribbons of rich color running through a creamy ivory background. Small seams outline the pattern to add texture and definition to this stylish design. Daffodil Miramar linen combine the soft ivory with a warm, sunny yellow to bring warmth and interest in the unique color and pattern.
Add to Rental Quote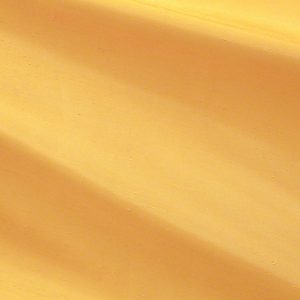 Daffodil Shantung
Who would not want silk tablecloths draping their event tables? Our Shantung rental table linens are the way we can all afford this lusciousness. Sunshine warmth with a touch of golden brown, Daffodil Shantung is that yellow updated for today's fashionistas. Your event will be dressed even better than your guests in these fashion inspired hue and texture.
Add to Rental Quote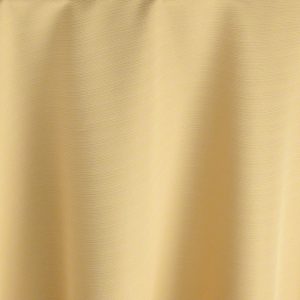 Honey Faille
The sun-kissed delicacy of Honey Faille linen is a lovely base upon which to build a glorious, elegant tablescape for a special occasion. Rent it here.
Add to Rental Quote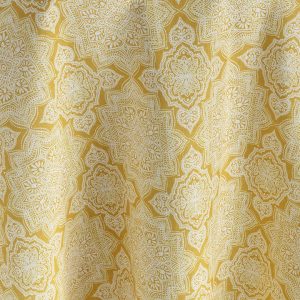 Mimosa Henna
The artistic presence of this intricate pattern is a slightly restrained selection in the Granada Collection. But Mimosa Henna displays a presence that is as fanciful and dynamic as the other choices. The strong citrus of this color is perfectly attuned to the Iberian aesthetic of happiness, to the traditional song and dance that characterize the culture, and to the slightly mysterious presence of Moorish art as part of a cultural tradition with diverse influences. Linen in this pattern will add zest to every event.
Add to Rental Quote