Oh how time flies, it seems like it was only yesterday when we were planning the first Keeping Kids in the Game charity benefit. This coming Monday, August 1st, we will be celebrating the 8th annual Keeping Kids in the Game hosted by Miguel Cabrera.
It all started back on Thursday, July 9th, 2009. It was hosted by former Tiger, Brandon Inge, and now retired Shortstop Carlos Guillen. Every year since, the event has grown just a bit larger and has sold out each time. In addition, we have always had incredible weather regardless of the month.
Here at Fabulous Events, we are approached by several hundred organizations each year to participate in their event. As much as we would like to do them all, we just can't. So each year we select 4 new causes based on a set of criteria here on our website. This is never an easy thing to do, but we do it. We also have chosen several organizations that we support on an annual basis. This organization is one of them. Keeping Kids in the Game is a benefit for children's health and youth baseball hosted by our very own Miguel Cabrera from The Detroit Tigers and the Detroit Tigers Foundation. Miguel brings his infectious smile to every event, just as you see when he is on first base.
This event provides its donors an evening under the lights at Comerica Park. With exclusive access to the ballpark field and clubhouse, priceless auction items, private fireworks show, live entertainment and tons of food, this night is one for the books.
As of this post, I am not sure if the event is sold out or not, but it does sell out. If you cannot make it this year, make sure to attend next year. For more information, visit the Detroit Tigers Foundation.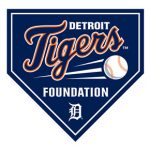 I will update the post when I find out more.
Here are a few links to other great organizations that we support and you should too!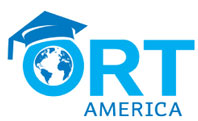 I hope to see you there!
Lyle Brous
President/CEO
Fabulous Events, Inc.