A few weeks ago we announced our partnership with BBJ Linen. Since then, things have been quite busy to say the least. On top of answering a ton of questions on how this will change the industry, we had many things to get ready. We have spent countless hours adding new items to our website as well as promoting them through our social media platforms. We closed our West Bloomfield showroom for some renovations and upgrades for 10 days. Upon re-opening, we had an amazing open house and trunk show.
If you missed our open house, here are some of the details. We had well over 100 people attend our open house and trunk show. We showed off some of our new linens and all of our glass chargers that are now available. We had some amazing partners work with us on the event as well. We invited 5 designers to create a tablescape to show off to the world. We gave our designers limited guidance on how they could design their table. The only thing they had to start with was the linen that we assigned them. We gave each designer one of our linens from our new blue collection. From there, it was completely up to them to pick out the napkins, chairs, chargers and other accessories to go on the table. All they had to do was let us know what they needed. To make it more exciting, we decided to have a fun tabletop competition and allow our guests to vote on the table they liked the best. All 5 tables looked amazing, but only one person could win. The winner of our competition was Jeffrey from Jeffrey Floral Architecture.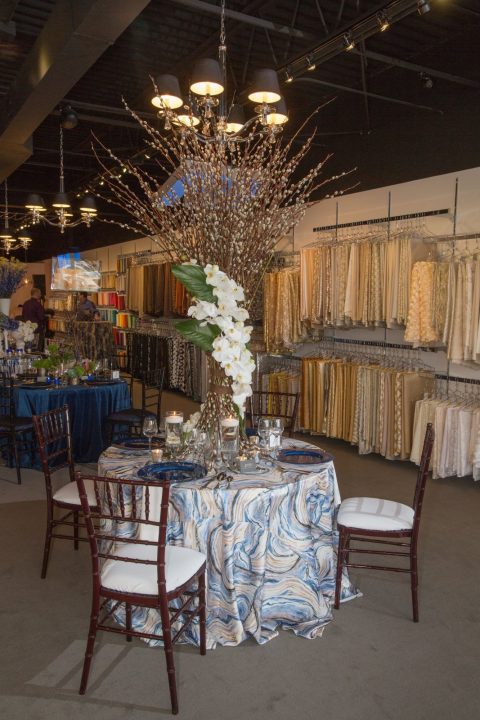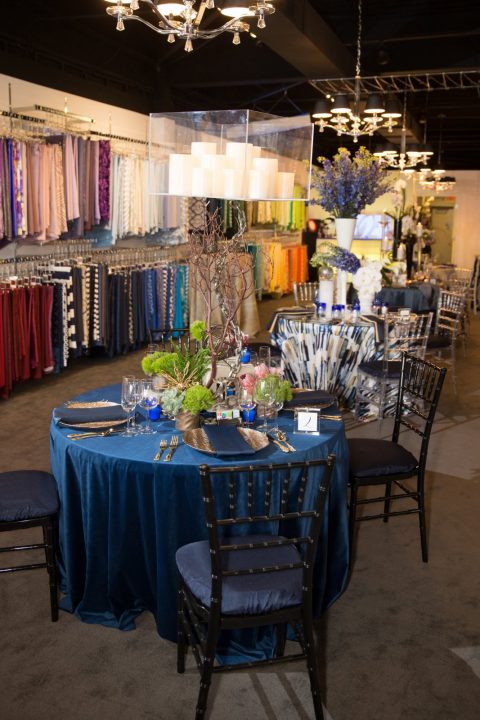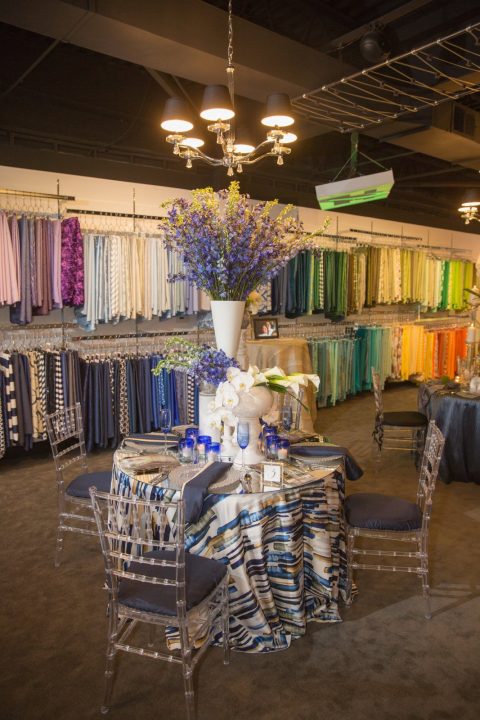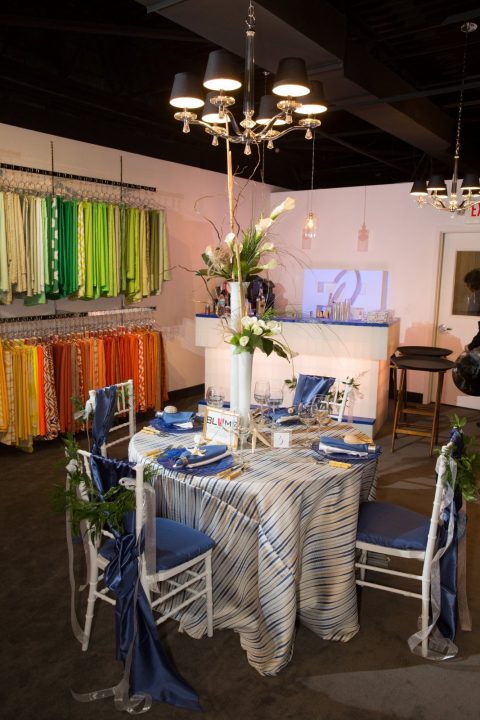 Please click HERE to see all the photos from our event.
Please visit our partners for more details on how they can help you with your next event.
Table Designs by:
Videography by:
Photography by:
Food by:
Entertainment by:
Signature drink by:
Save