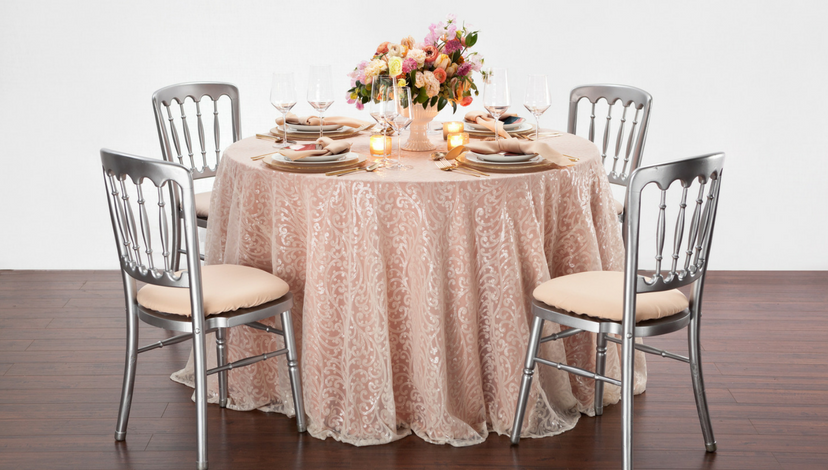 Spring is in full bloom! This time of year brings forth fun and bright colors, as well as decadent designs that spark passion and energy. Our newest linen, Ivory Filigree, creates a romantic look with a sheer ivory linen paired with an overlay of shimmering sequins in a filigree pattern. 
The Perfect Pairing for a Romantic Tablescape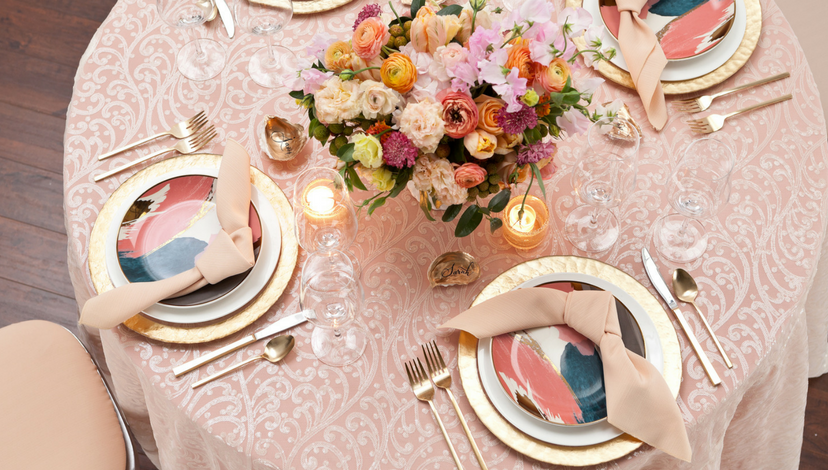 Sheer Ivory Filigree overlay, paired with a soft Salmon Faille table linen, creates a unique and soft look that is perfect for a classically, romantic tablescape. Boasting a feminine sheer overlay with shimmering sequins in a delicate filigree pattern, Ivory Filigree is perfect for a romantic tablescape. 
Pair with Dreamy Florals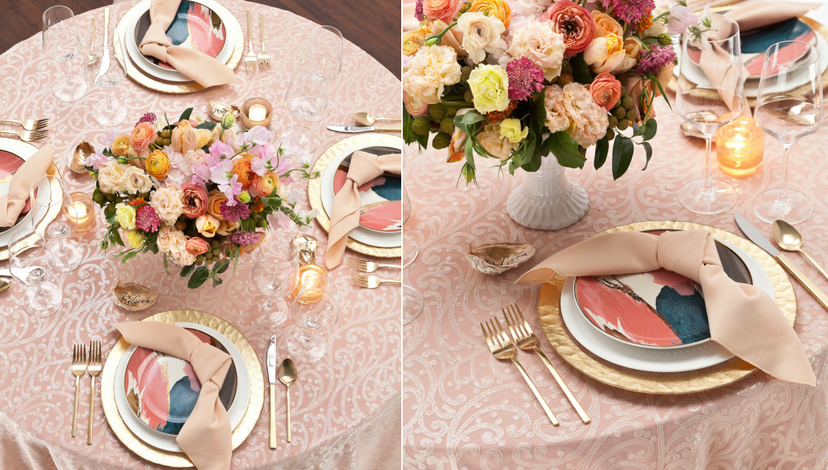 Make your centerpiece shine with dreamy floral centerpieces for an added touch of elegance. Allow for hints of greenery to pop through and contrast with the delicate filigree design of the linen. Choose soft florals like ranunculuses to enhance the look.
Pair with Hints of Gold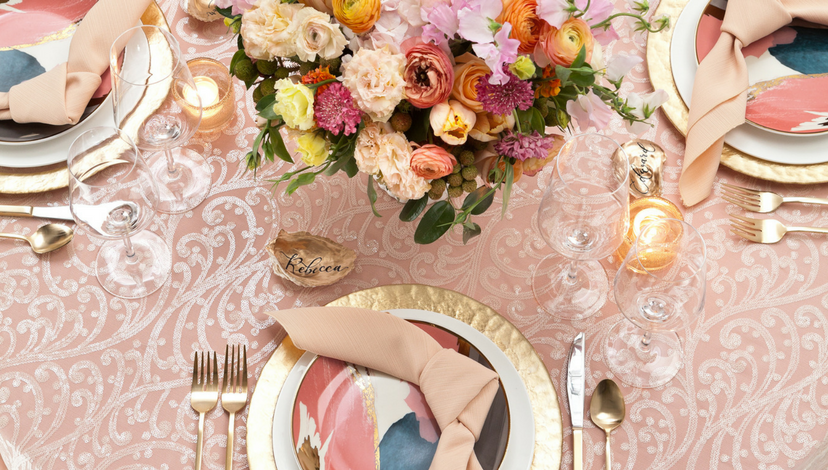 From the chargers to the flatware, gold is the perfect accent to this sparkling design. Complementing the unique plate design, gold brings out a sense of elegance and romance.
Pair with Soft Colors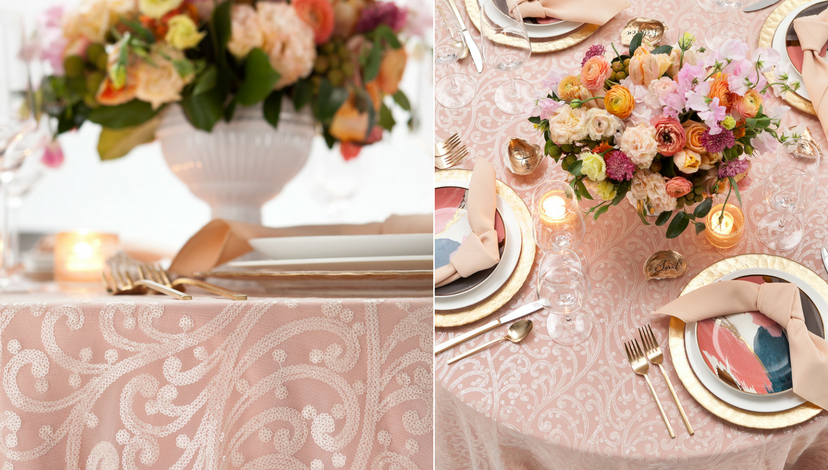 The best way to complement the unique design of Ivory Filigree is to pair it with complementing, soft colors. The pale peach napkins add a touch of color to the plate while the navy and salmon swirls in the plates add a pop of color while still giving light to the elegant linen.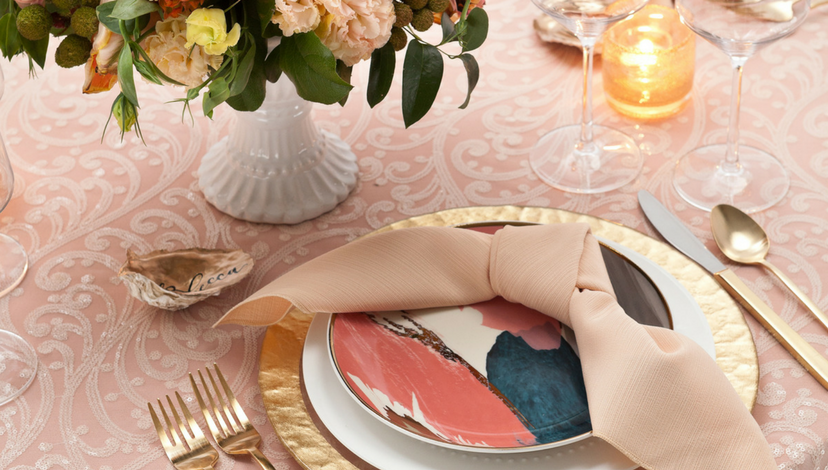 Create a romantic and timeless look with Ivory Filigree. The softness and elegance of this unique design will draw attention to your table designs.