Gray Zuri
Reminiscent of a Rorschach test (or inkblot test), but in the very best way, your guest will have a happy persona when you use this amazing pattern. A great print, you will be able to mix and match with all the color matching the different sides of your personality. So use reds for passion, or blues and purples for a more peaceful look, or even any of the greens found in nature they will all make the perfect impression. Also, check out our Zecora pattern, which is perfect complement, and will amaze all in attendance.
Additional information
| | |
| --- | --- |
| Rental options | 108" Round, 120" Round, 132" Round, 90" x 156", Dinner Napkin, Table Runner |
| Color(s) | Grey |
You may also like…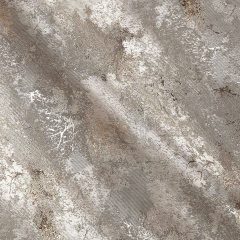 Flax Travertine
Metallic sterling Silver, soft grayish-brown, and shades of cool ivories, would make the Ice Queen tranquil and at home. While looking at this amazing creation, you will notice the branches and trees of the snow laden forest in this winter wonder…Flax Travertine. You will be able to use throughout the four seasons, but start off your annual celebrations with a homage to all of the things that make us love the winter. The vibrant energy given off by this fabric will make you want to turn up the AC, to keep it cool. One can always match up with the anticipated silver hues, or set it off with a burst of an invigorating blue, an intense pink, vibrant lime, outrageous orange, etc, etc. There is no end to the fabulous combinations you will be able to create.