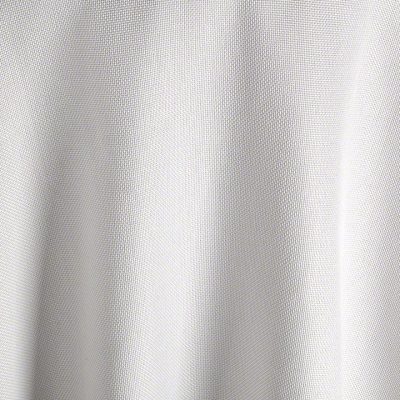 White Jute
The look of rustic burlap, but without all the negative scratchiness, plus. You will have fun working this textile into your next picnic or choice western event. Pair it with one of our lace runners, and create an updated shabby chic event that will have your guests in awe. Our Sand color is warm and inviting, and an amazing neutral to be the background for any color you design from Red and White to Loden and Saffron the possibilities are ENDLESS!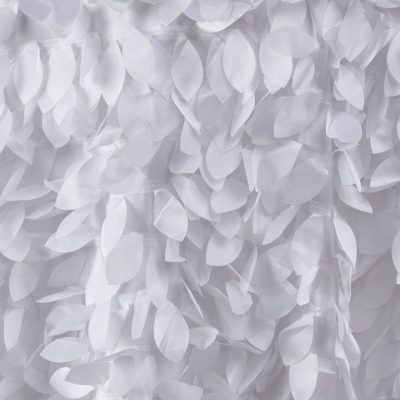 White Petal
Fuchsia Petal is a unique "statement piece." It doesn't require a lot of this linen to lift your event from the ordinary to the sublime, whether you use it as a sophisticated departure from the traditional or as added element of surprise it surely adds energy and engagement. In a bold lipstick color, Fuchsia Petal is the keystone of the Haute Pink Collection — surprising, and flirty it's easy to love in both upscale and casual settings.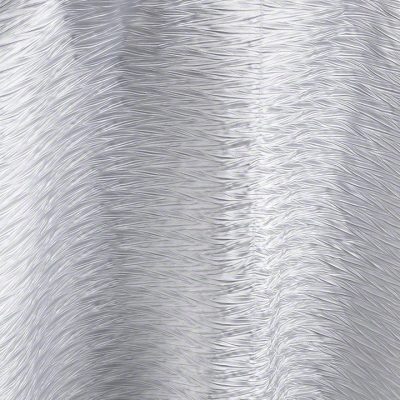 White Rhythm
The simple definition of Rhythm is "movement marked by the regulated succession of strong and weak elements, or of opposite or different conditions." A perfect definition for this wonderfully constructed textile. Texture and pattern fabricated with a skill, and produces a look that will have all your guests amazed and wanting to feel the luxury. Available in amazing hues, this crisp white will add a perfect foundation for your next celebration.