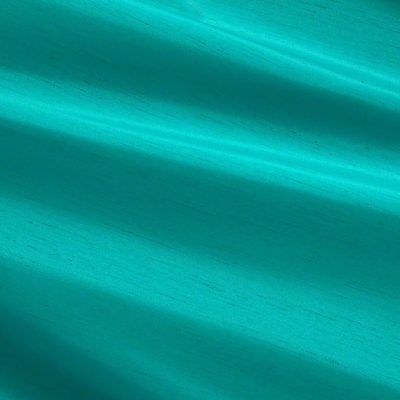 Teal Shantung
Who would not want silk tablecloths draping their event tables? Our Shantung rental table linens are the way we can all afford this lusciousness. Originating from the Teal Duck, this greenish-blue tone is one of the jewel tones that will set a strictly majestic table. Your event will be dressed even better than your guests in these fashion inspired hue and texture.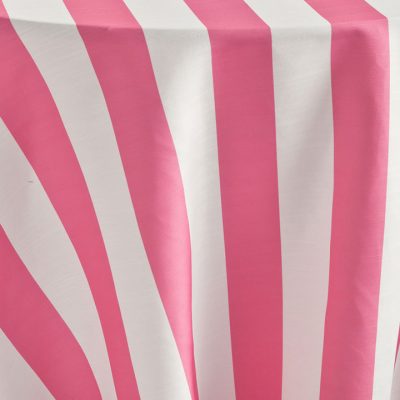 Watermelon Cabana Stripe
Evoking visions of 1950's West Palm Beach, from poolside parties to umbrella dotting the coast line, this playful and graphic stripe is the quintessential summer pattern. The wide, bright stripes of Watermelon Cabana Stripe embrace the unique freshness of Palm Beach Chic!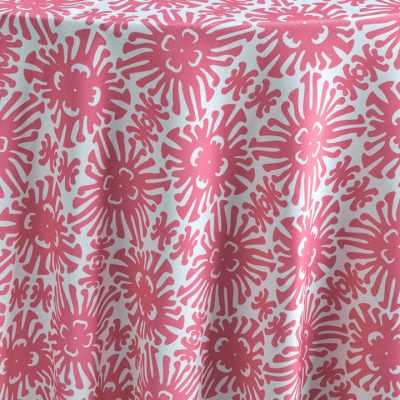 Watermelon Cay
A vibrant oasis of pink, Watermelon Cay is the epitome of sophistication and exotic resort ambiance, no matter what the location. The color is simply gorgeous, and the pattern is equally appealing. Cheerfully light and bright, this linen is a statement choice, encouraging good times and good memories. It's a dramatic expression of Palm Beach Chic