Over the years we have invested a substantial amount of money to build a professional grade photo studio. You might ask why a linen company would do that. The answer is actually quite simple, to get quality, color correct images of our products. We do this so our clients across the country can see true colors, textures and designs of our products. To track our photos, we have invested in Digimarc technology to digitally watermark all of our images.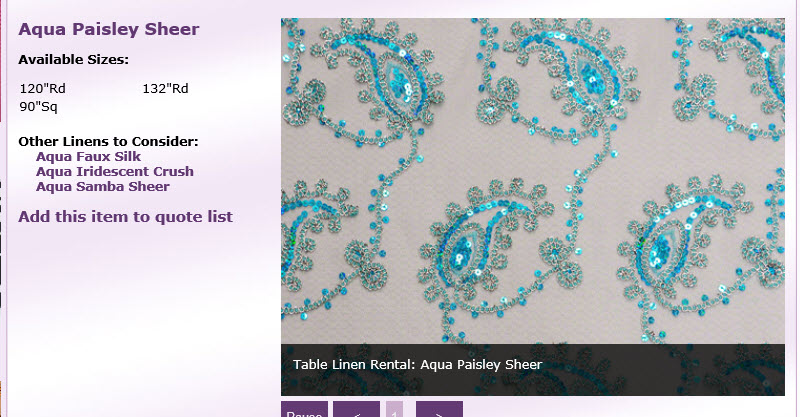 Unfortunately, this does not stop people from stealing our images. What do they do with them? They use them on their website to advertise products that they don't even take the time to photograph. Now I understand that our images are all over websites like Pinterest, but those show where they came from. But to blatantly steal photos that potentially give you financial gain is not only wrong, it is illegal. If you are unclear on why, click here for US Copyright laws.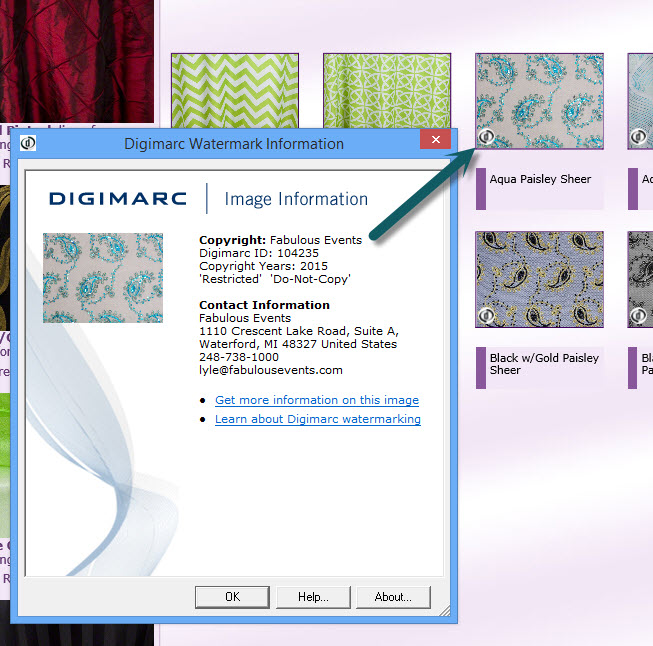 The irony is they all say the same thing when we call them out on it. "We had a web designer create the site and THEY must have taken the pictures". We also get "We just told the web designer what the names of the items were and again, THEY took your pictures". Well, that may be plausible, but not probable. I tend to point out that the product name is usually different from what we call it. So, if I told you that we had a product called "ORANGE" and you found a picture and used it, but you called it "APPLE". That does not make it legal. Stealing is stealing. They also say "I DON'T SEE ANY WATERMARK". Yes, that is because it is digital.
Think about this:
Why would a company not even care to consider where the images came from? Because they are taking the easy way out.
Did they think they magically appeared from the sky? Yup!
Here they have great photos that help to sell a product and to representing their company, but they have no idea where the images came from? They know what they are doing.
Do they consider the work that goes in to taking these pictures? Nope!
Did they think they were free? Yup!
Why would any company think they could get things like that for free? Many think that anything on the internet must be free for all. Wrong! 
Now, many people say "Imitation is the sincerest form of flattery". Yes, many times this is true. We know why they take our images, because they look great. How about this? Pay for the rights to use our images. Think about that!
Now, I strongly debated listing the names of the offending companies, but I will not. At least not right now. Let's see if they remove them as promised.