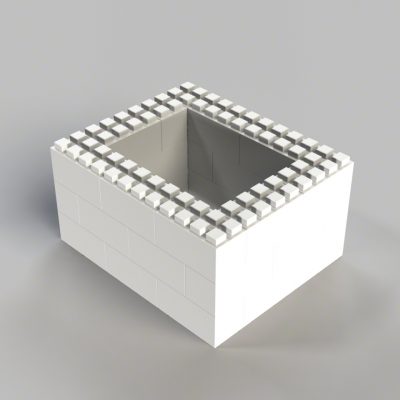 EverBlock Coffee Table with Acrylic Top
This product is 3′ x3′. You can choose up to 3 colors for the blocks on this coffee table. Colors will be as equally distributed between blocks as possible. This table comes standard with a clear acrylic top.
Choice of 13 standard colors: Red, Blue, Light Blue, Green, Orange, Yellow, Brown, White, Black, Dark Grey, Light Grey, Pink, Translucent (Milky White)
Premium Colors are additional: Gold and Silver
All EverBlock® systems require delivery and installation. Please contact us for pricing.