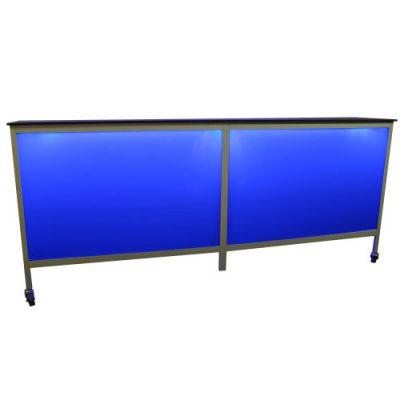 Aluminum Bar Front
A portable aluminum bar that is a great option for any sized event! Available with white plexiglass, lighted,  mirrored panel or black plexiglass fronts. Some options have an additional charge.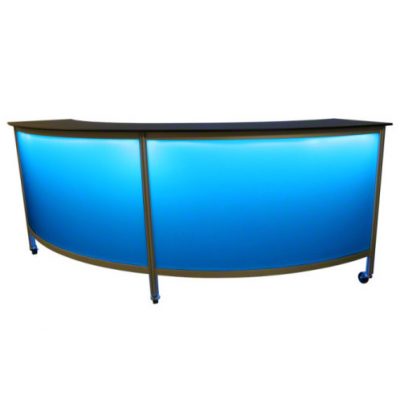 Aluminum Quarter Round Bar Front
Versatile aluminum bar, can easily be used on it's own for an interesting shape, or be combined with other pieces to create a circle or half circle. Available with white plexi, lighted, mirrored or black plexi fronts. The choice is … Read More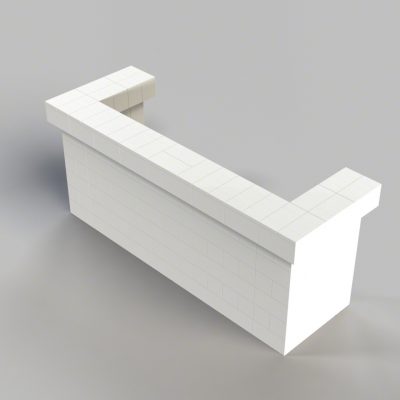 EverBlock Full Cantilever Bar
This product is available in 4′, 6′ and 8′ lengths. Additional sizes are available by quote. You can choose up to 3 colors for the blocks and up to 2 colors for the finishing caps on this bar. Colors will be as equally distributed between blocks as possible. All images are of an 8′ bar.
Choice of 14 standard colors: Red, Blue, Light Blue, Green, Orange, Yellow, Brown, White, Black, Dark Grey, Light Grey, Pink, Purple, Translucent (Milky White)
Premium Colors are additional: Gold and Silver
All EverBlock® systems require delivery and installation. Please contact us for pricing.