Blue Cotier
$27.00 – $83.00
Translated from French, Cotier means along the coast or coastline, but for us, it defines luxurious linen. With a lavish sumptuous texture, and hues that are the perfect backdrop for any event, you will simply find no other fabric that will match this textile. Our Blue Cotier is a deep midnight blue, which is interwoven with just a hint of black to create an amazing ripple effect. To create an even more impressive event, check out our Halo line to coordinate a geometric dream, and metallic memories for every guest.
Additional information
| | |
| --- | --- |
| Rental options | 108" Round, 108" x 156", 120" Round, 132" Round, 90" x 156", Table Runner |
| Color(s) | Blue |
You may also like…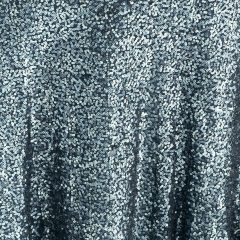 Astro
Photographed over Stonewash Sonoma. Astro sheer sequin layover, part of the Designer Series Celestial Collection by Stephanie Bradshaw, is an elegant and mysterious shimmering color reminiscent of galaxies and beyond. Create sophisticated and other-worldly charm at your next event, by choosing one of the delightfully different textiles from the Celestial Collection.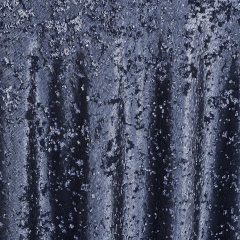 Navy Claremont
Magical and Mysterious Regal and Sophisticated. Just a few words that describe the first things you will notice about the hue of Navy Claremont. Looking closely, you will observe a sea of circular sequins, which are matte finish on one side and shiny on the other. Tightly arranged on a unique backing, one can change the look of the design with a glide of the hand. Shape changing like Marvel's Mystique, Claremont would have imagined this fabric for her likeness. Fashion THE marvelous event for this unique offering.