Champagne Bubbles
$42.90 – $122.10
Toast to your next event where the Bubbles pattern can be celebrated in every aspect. A unique textured detail where the metallic effervesce will delight and all guests will get drunk on the love of this textile. Created with a silver that shines like the crown jewels woven with the color of champagne that is a little golden, a little taupe and a little ivory the perfect shades to mix with your favorite bubblies for all tastes. Just say CHEERS and delight all at your guests with this fun festive drink of design.
Additional information
| | |
| --- | --- |
| Rental options | 108" Round, 108" x 156", 120" Round, 132" Round, 90" x 156", Table Runner |
| Color(s) | Champagne |
You may also like…
Taupe Charmed
Snake skin is one of those fads that never goes out of style. Our Charmed line has taken a page out of glamour and made a fashionable statement (with a subtle look of Houndstooth), and it is ready for your next event. The pattern can be a subtle play on texture with the luxurious feel, or you can play it up and have an enchanting animal themed celebration that will have them asking who planned your party. The Taupe Charmed is a magnificent combination of a soft, creamy ivory and a warm grayish-brown taupe, with a sheen that will capture any lighting to give it an evening glow. Mix it with your favorite color from the jungle, and see all the fun you can have with this animal chic.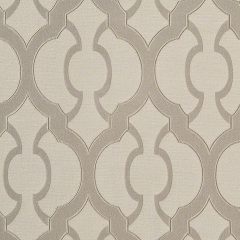 Taupe Miramar
Miramar linen are retro-chic with this play on the quatrefoil pattern, sending ribbons of rich color running through a creamy ivory background. Small seams outline the pattern to add texture and definition to this stylish design. Taupe Miramar linen combine the warm hues of soft ivory with a versatile, earthy grey for a stunning blend of neutral color and pattern.