Graphite Velvet (B)
Create drama and excitement for any event with Graphite Velvet. This deep dramatic gray adds the perfect touch of darkness without overpowering even the most delicate of tablescapes. The velvet collection is specially woven and dyed to achieve a deep rich color that embodies decadence. Velvet has a soft drape that creates graceful folds and a shimmering surface. For a foundation that adds a luxurious feel while grounding any table design, Graphite Velvet is the perfect choice.
Additional information
| | |
| --- | --- |
| Rental options | 108" Round, 108" x 156", 120" Round, 132" Round, 90" x 156", Table Runner |
| Color(s) | Grey |
You may also like…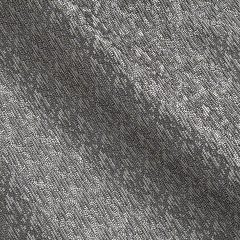 Charcoal Charmed
Snake skin is one of those fads that never goes out of style. Our Charmed line has taken a page out of glamour and made a fashionable statement (with a subtle look of Houndstooth), and it is ready for your next event. The pattern can be a subtle play on texture with the luxurious feel, or you can play it up and have an enchanting animal themed celebration that will have them asking who planned your party. The Charcoal Charmed is a melodious combination of grays from the lightest hue, to the deep Charcoal, with a sheen that will capture any lighting to give it an evening glow. Mix it with your favorite color from the jungle, and see all the fun you can have with this animal chic.