Ivory Maxwell
$3.90 – $83.00
First predicted by James Clerk Maxwell, Radio Waves were first predicted by his mathematical work. Discover the beauty in these wavelengths that are just a perfectly repeated formula. Our Ivory Maxwell is a rich creamy lighter ivory that will synchronize with all the colors in the laboratory. From your next corporate affair to the wedding that is looking for streamline order, our Maxwell pattern is perfect for most of your upcoming celebrations. Also available in our Indigo and Steel hues, create your next event around these beauties.
Additional information
| | |
| --- | --- |
| Rental options | 108" Round, 108" x 156", 120" Round, 132" Round, 90" x 156", Dinner Napkin, Table Runner |
| Color(s) | Ivory |
You may also like…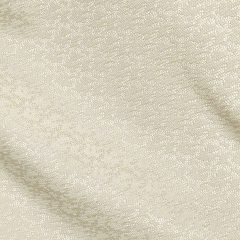 Ivory Charmed
Snake skin is one of those fads that never goes out of style. Our Charmed line has taken a page out of glamour and made a fashionable statement (with a subtle look of Houndstooth), and it is ready for your next event. The pattern can be a subtle play on texture with the luxurious feel, or you can play it up and have an enchanting animal themed celebration that will have them asking who planned your party. The Ivory Charmed is a harmonious combination of a soft, light ivory and a creamier ivory, with a sheen that will capture any lighting to give it an evening glow. Mix it with your favorite color from the jungle, and see all the fun you can have with this animal chic. Do not be afraid of this snake and be "Snap Snap" FABULOUS!