Lavender Zuri
Reminiscent of a Rorschach test (or inkblot test), but in the very best way, your guest will have a happy persona when you use this amazing pattern. A great reversible print with a unique pinkish-purple and ivory, you will be able to mix and match with all the color matching the different sides of your personality. So use reds for passion, or blues and purples for a more peaceful look, or even any of the greens found in nature they will all make the perfect impression. Also, check out our Zecora pattern, which is perfect complement, and will amaze all in attendance.
Additional information
| | |
| --- | --- |
| Rental options | 108" Round, 120" Round, 132" Round, 90" x 156", Dinner Napkin, Table Runner |
| Color(s) | Purple |
You may also like…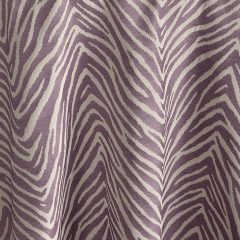 Lavender Zecora
This is the call of the wild with neutral pinkish-purple and ivory hues that will make any celebration memorable. You will love our modern take of a zebra print, and will want to use it forever. A great reversible print, you will be able to punch up this pattern with every color of the jungle and any event will be "My Little Party!" Available in two amazing colors, also check out our Zuri pattern, which is THE perfect coordinating textile, and make your guests jump with excitement!!