Persimmon Crest
A long path dotted leads through the garden to a gate that opens onto a stunning beachscape. A sailboat invites in the distance, and tow-headed children scamper along the sandy strands with colorful pails bobbing in the late-afternoon light. The sun begins to set and the sky fills with otherworldly persimmon hues. A bonfire scents the cool breezes, and the adventure begins.
Description
Inspiration awaits! Click HERE to view the Complete Southern Charm Collection by Madcap Cottage.
Additional information
| | |
| --- | --- |
| Color(s) | Orange |
| Rental options | 108" Round, 108" x 156", 120" Round, 132" Round, 90" x 156", Dinner Napkin, Table Runner |
You may also like…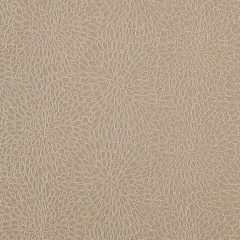 Beige Sonnet
Made up of a bouquet of chrysanthemums and given its petals a surprising texture, our Sonnet line is soft and supple and just perfect for so many of your future celebrations. Originally derived from Italian and meaning little song, this original will add that melodic harmony that you event desires. Beige Sonnet is our warm light brown that highlights all of your decor with a touch from nature, and combines the femininity of flowers with the masculine hue unexpected, but adored. You can also mix it with our Mum napkins that are available in White and a creamy Ivory, which add a touch of historical elegance, with a touch of crisp cotton. Subtle in nature, your guests will love all the texture avowed at your fete, that they will want it for themselves.