Red Rhythm
$50.00 – $79.20
The simple definition of Rhythm is "movement marked by the regulated succession of strong and weak elements, or of opposite or different conditions." A perfect definition for this wonderfully constructed textile. Texture and pattern fabricated with a skill, and produces a look that will have all your guests amazed and wanting to feel the luxury. Available in amazing hues, this fashion red hue will add a perfect foundation for your next celebration.
Additional information
| | |
| --- | --- |
| Rental options | 108" Round, 108" x 156", 120" Round, 132" Round, 90" x 156" |
| Color(s) | Red |
You may also like…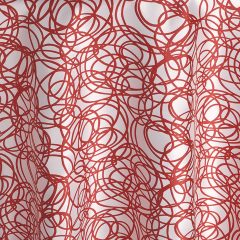 Cherry Whirl
As whimsical as a child with a fistful of red balloons, this exuberant pattern in the new Fabulous Events Envie Collection lives large! Use Cherry Whirl Table Linen alone or layer a Table Runner over bare wood or solid linen to add spark and verve at your next event. The unique "presence" of this pattern makes it an inspired choice for a lighthearted celebration, and it will be an attention-getter at any event!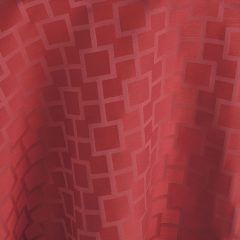 Cherry Cubis
The saturated charm of this Envie Collection jewel-tone solid speaks loud and clear in a tone that commands attention! The subtle glow and texture of Cherry Cubis Table Linen has the power to transform an event table from simple to extraordinary. It will blend beautifully with coordinated patterns or stand on its own, complemented by pure white or other solids, to speak a new language in a highly individual manner.