Sage Crest
$4.00 – $88.00
Early summer begins its welcoming embrace. Magnolias march into the distance, blowsy and scented, and waves crash against the marsh-lined coastline. A sailboat bobs in the distance, and a spirited game of croquet commences on the impossibly green lawn that extends from here to eternity. The sun sparkles overhead, and the afternoon beckons. A glass of mint-spiked lemonade and laughter in the distance. Embrace the fantasy.
Description
Inspiration awaits! Click HERE to view the Complete Southern Charm Collection by Madcap Cottage.
Additional information
| | |
| --- | --- |
| Color(s) | Green |
| Rental options | 108" Round, 108" x 156", 120" Round, 132" Round, 90" x 156", Dinner Napkin, Table Runner |
You may also like…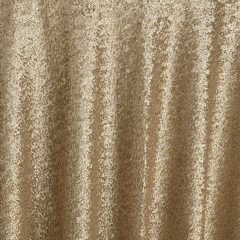 Ecru Tori
Photographed over Ivory. Subtle, but Stunning. Simple, but truly elegant. Fashionable, yet familiar. Our Ecru Tori textile is such an amazing addition to our repertoire, you want to tell all your friends. A creation from multilayered addition of small circular sequins, you get a depth unlike all other sequined cloths. With the matte finishing, you will create just the right reflection no matter the lighting you will install. Reminiscent of unbleached silk, this unique combination of Ivory and Beige will add the perfect warmth to your celebration and an amazing partner from our softest Pink Shantung to our most vibrant Pistachio Shantung, so find YOUR favorite hue.