Our continually increasing selection of Table Runners makes us the industry leader in linen rentals. Using runners on your table is a fantastic way to make a big style impact while being mindful of a budget. Use our runners on any size table, with or without a base cloth. These are perfect for farm tables, dessert tables and buffets as well. You can run one down the center of the table or even crisscross several in a pattern. The options are endless, just like our selection of linens and runners. Look below to see all the amazing colors, styles and textures of table runners available to rent for your special event.
Call us TODAY at 877-200-2424 to talk to an Event Rental Specialist about your Table Runners.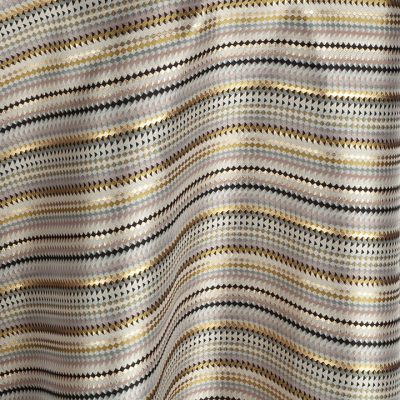 Interlock Glam – Gold Kroft a Kehoe Collection
This mixed weave in the Interlock Glam table linen has so much personality; gold, light blue and millennial pink are defused by the warm gold metallic. Part of the Gold Kroft Kehoe Collection, a part of our Designer Series, Interlock Glam was designed with a nod to the 1920's where glamour and sophistication left lasting impressions. You can use this elegant table linen as a foundation for event tables at nearly any special occasion. They are also compatible with many different linen colors and other decor, it's all in the way you layer it, that makes this collection bold and full of aspiration.