Our continually increasing selection of Table Runners makes us the industry leader in linen rentals. Using runners on your table is a fantastic way to make a big style impact while being mindful of a budget. Use our runners on any size table, with or without a base cloth. These are perfect for farm tables, dessert tables and buffets as well. You can run one down the center of the table or even crisscross several in a pattern. The options are endless, just like our selection of linens and runners. Look below to see all the amazing colors, styles and textures of table runners available to rent for your special event.
Call us TODAY at 877-200-2424 to talk to an Event Rental Specialist about your Table Runners.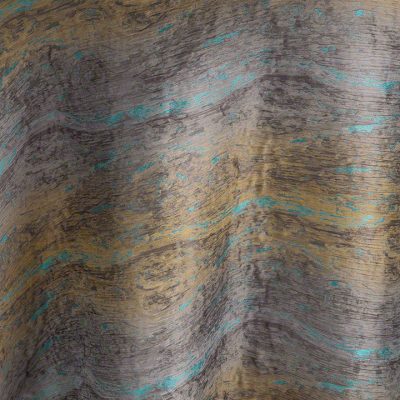 Chrysocolla Marble
Long associated with luxury, royalty and wealth, marble has always been a highly sought after stone. Strong and beautiful, marble has been used in structures and interior design for centuries. Countless cultures, the world over, have used marble for monumental and decorative arts thought the millennia from home decor to the runway. Now we're bringing it to your table top with a three-dimensional textured linen. Chrysocolla is a steel and gold toned slab of fabric with vibrant turquoise veins.