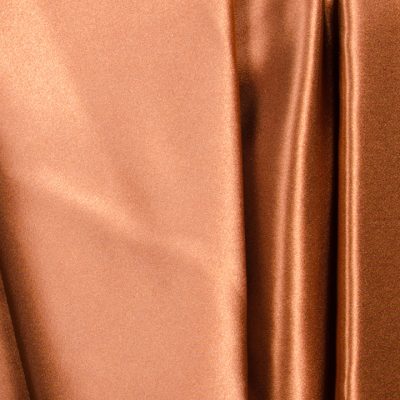 Copper Satin
Our shiny satin adds a pop to your event. Available for rental in table linens, napkins and sashes.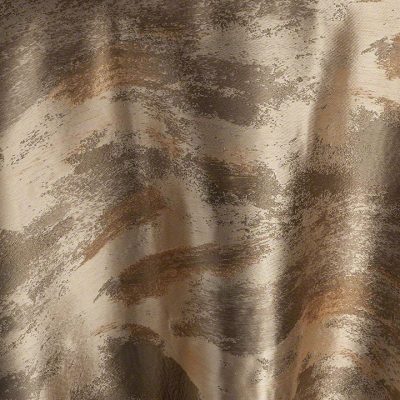 Copper Allure
Warm colors provide a luxurious golden glow in Copper Allure table linen. The pattern in golden brown, champagne taupe, with highlights of metallic copper mimics brushstrokes to create movement throughout the shimmer of the lush design. The Alloy Collection linen has gleaming metallic hues woven into a shimmering fabric that drapes softly and elegantly, for a gorgeous, sumptuous base for a special occasion table.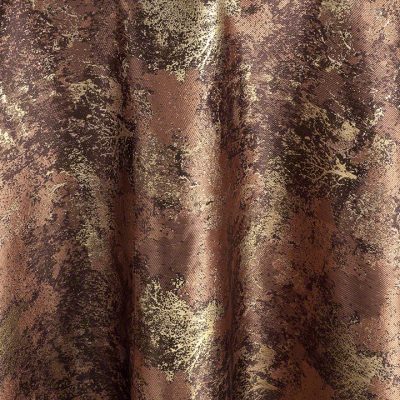 Copper Birch
Deep brown-black, light metallic gold and Chestnut Brown would entice even the Evil Queen into our Copper Birch textile. Look deep into the dark and mysterious forest to discover the majestic trees and their architectural branches. You will be seduced by its allure and will find yourself especially creating events around this amazing design. The remarkable design will be perfection alone, or combine it with the other hues found within your favorite park. Loden, Chestnut, Espresso, Fern, Hunter, Ivy, and of course all of the golden hues within our cloths. Find the perfect tones for this perfect cloth and take your guests on the perfect wilderness tour.