Aqua Rhythm
$44.00 – $72.00
The simple definition of Rhythm is "movement marked by the regulated succession of strong and weak elements, or of opposite or different conditions." A perfect definition for this wonderfully constructed textile. Texture and pattern fabricated with a skill, and produces a look that will have all your guests amazed and wanting to feel the luxury. Available in amazing hues, this blue will remind you of the crystal blue waters Greece and beyond and a perfect highlight for all the hues found in your favorite tidal pool.
Additional information
| | |
| --- | --- |
| Rental options | 108" Round, 108" x 156", 120" Round, 132" Round, 90" x 156" |
| Color(s) | Blue |
You may also like…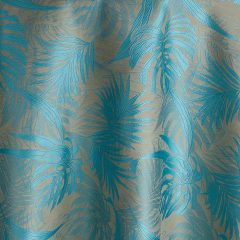 Aqua Calypso
Feel the breeze coming off of the ocean and the smell of salt in the air. All will marvel at the feeling of the islands they will get with the timeless print of a plethora of palm fronds that come together for our Calypso design. Whether one is remembering the fantastic island music of the central parts of the world, or the mythological nymph, your guests will have plenty to talk about. Available in five harmonious shades, our Aqua Calypso is a cool Caribbean blue partnered with a light taupe-like tan. Find the perfect match from the sands and waters within your visions, to find a color that will look superb within this island dream.