Bimini
$24.20 – $95.70
With hues reminiscent of the Caribbean islands, our Bimini will remind you of the beauty of the tidal pools and swirls of water around your favorite vacation spot. With an Apple Green intertwined with a shade of lagoon, and a dash of Lilac, you will find the effervescent colors perfect for your next celebration. Whether a beachy wedding, or a corporate affair that needs the joys of the isles, you will be hard pressed to find another textile with this perfection. Mix the two sides in a room to heighten your tabletop decor, or use it alone. Your guests will want to book the next flight to the islands to enjoy its Bahamian namesake.
Additional information
| | |
| --- | --- |
| Rental options | 108" Round, 108" x 156", 120" Round, 132" Round, 90" x 156", Table Runner |
| Color(s) | Green |
You may also like…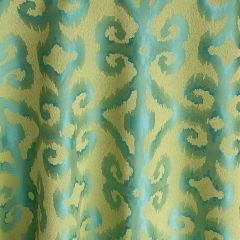 Lagoon Bravado
When looking at the definition of this distinctive word, you would find it described as a bold manner or a show of boldness intended to impress.???? That is exactly what you will do with this remarkable jacquard pattern, Impress! Not too feminine and not too masculine, this has the perfect design aesthetic, which will astonish at any celebration. Our Lagoon adaptation has an Apple Green interwoven with a Lagoon blue-green that creates an interpretation that is a dance of several silvery hues. Do not miss the opportunity to unite both sides together at the same , or use it alone with the coordinating Duet. Be bold, be unique, be impressive!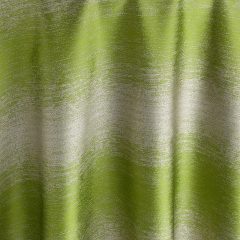 Pistachio Ombre
Many of you have observed the explosion of Ombre in our world of late, especially in hair and nail decorating. Simply the gradual blending of one color to another hue, the coloring of these fabrics is purely divine. Our Pistachio variety blends from a medium leafy green to a light stone gray/brown, which continues from fabric edge to edge. While creating your celebrations, you will find this to be amazing within a spring or summer theme, or a garden/floral motif, or even a wedding that desires clean, but exciting tones. Dare to be different with this unique textile.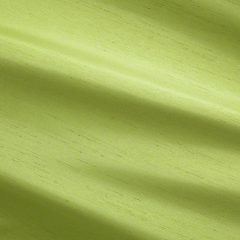 Pistachio Shantung
Who would not want silk tablecloths draping their event tables? Our Shantung rental table linens are the way we can all afford this lusciousness. Found in the middle of yellow and green on the color wheel, Pistachio Shantung is the perfect green to inject joy into all occasion settings. Your event will be dressed even better than your guests in these fashion inspired hue and texture.