Cameo Rhythm
$44.00 – $56.00
The simple definition of Rhythm is "movement marked by the regulated succession of strong and weak elements, or of opposite or different conditions." A perfect definition for this wonderfully constructed textile. Texture and pattern fabricated with a skill, and produces a look that will have all your guests amazed and wanting to feel the luxury. Available in amazing hues, this pink hue will remind you of the beautifully carved Cameos throughout history for the most amazing shells you will find in the ocean.
Additional information
| | |
| --- | --- |
| Rental options | 108" Round, 120" Round, 132" Round, 90" x 156" |
| Color(s) | Beige, Champagne |
You may also like…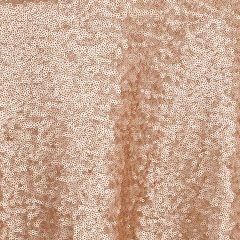 Cameo Tori
Photographed over Taupe Classic. Subtle, but Stunning. Simple, but truly elegant. Fashionable, yet familiar. Our Cameo Tori textile is such an amazing addition to our repertoire, you want to tell all your friends. A creation from multilayered addition of small circular sequins, you get a depth unlike all other sequined cloths. With the matte finishing, you will create just the right reflection no matter the lighting you will install. Like champagne in your party glass, this shade of light pink is the perfect neutral to add enough depth to your table decor, but all add the exact pairing no matter the color you choose from the darkest of deep purple in our Mulberry Lamour to the light hues of our Silver Shantung.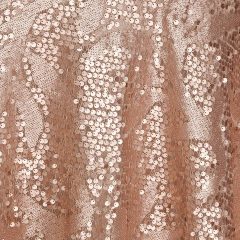 Cameo Mystique
Photographed over Taupe Classic. With the variety of stitching to create this wooden landscape with an amalgamation of different sized matte sequins, Cameo Mystique is just simply marvelous with just the right amount of reflection. With the beauty of our Cameo Shantung, this sequined cloth is simply a dream. Delicate to the touch, this hue soft blush pink, with a touch of gray, shade will be heightened with an earthen shade of Pistachio or Loden green, or will punch on top of Mulberry Lamour. There are so many combinations you will want to try, because of its eternal and ethereal beauty.