Champagne Cotier
Translated from French, C?tier means along the coast or coastline, but for us, it defines luxurious linen. With a lavish sumptuous texture, and hues that are the perfect backdrop for any event, you will simply find no other fabric that will match this textile. Our Champagne C?tier is a soft cream-taupe-golden hue, which is interwoven with just a hint of black to create an amazing ripple effect. To create an even more impressive event, check out our Halo line to coordinate a geometric dream, and metallic memories for every guest.
Additional information
| | |
| --- | --- |
| Rental options | 108" Round, 108" x 156", 120" Round, 132" Round, 90" x 156", Table Runner |
| Color(s) | Champagne |
You may also like…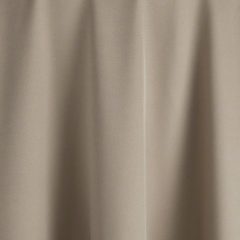 Taupe Twill
Ease of our Classics, with a punch of elegance, our Twills are a unique find. These selections are somewhere between our Classic and Damask varieties you will get the best of both worlds. This Taupe hue is a little different than the Classic shade,little warmer, a little richer, and darker in flair. You will definitely appreciate the addition of these shade, to add more depth in your perfect table top design, and pair with all of colors of your garden. Don't forget to see how marvelous this combines with our Miramar and Graceful Sheer lines, since they will be the perfect blend at your next fete.