Dawn Marble
$48.40 – $110.00
Long associated with luxury, royalty and wealth, marble has always been a highly sought after stone. Strong and beautiful, marble has been used in structures and interior design for centuries. Countless cultures, the world over, have used marble for monumental and decorative arts thought the millennia from home decor to the runway. Now we're bringing it to your table top with a three-dimensional textured linen. Dawn, rosy-fingered and with golden arms, this golden and cantaloupe hued fabric has whimsical pops of orchid woven within it's texture.
Additional information
| | |
| --- | --- |
| Rental options | 108" Round, 108" x 156", 120" Round, 132" Round, 90" x 156", Table Runner |
| Color(s) | Orange |
You may also like…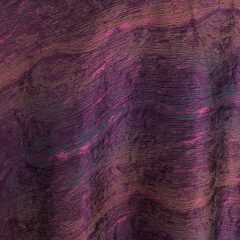 Aubergine Marble
Aubergine Marble is a table linen that can play a supporting role to bright pink, terracotta tones or capture a deeply romantic vision when paired with charcoal and taupe. The aura of the unknown is part of the allure of Aubergine Marble, and its distinctive rich overall pattern is a versatile addition to the Haute Pink Collection.This linen is a natural for formal contemporary settings as well as for outdoor informality.