Platinum Deco Metal Placemat
$9.75
The Platinum Deco Metal Placemat may seem simple in form, but it is distinctive and prompts a dramatic reaction. One of the two unique patterns of our metal placemat collection, it is destined to create lasting impressions on any table. Pair it with formal, rustic or casual — it will mix beautifully no matter what mood you seek to create!
Additional information
| | |
| --- | --- |
| Color(s) | Silver |
| Rental options | placemat |
You may also like…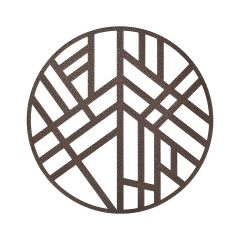 Bronze Edge Metal Placemat
Trendy and appropriate for myriad event themes, the Bronze Edge Metal Placemat has a depth and appeal that allows it to move easily from one season to another. It is adaptable to earthy, rustic, minimalistic and even traditional settings. The round shape and linear pattern infuse it with an energy that is infectious!