Capri Wicker Placemat
$9.75
Our Capri Wicker Placemat is the ideal, understated touch of color for any place setting. Designed to perfection with natural wicker intertwined with a delicate border in subdued teal, this unique combination will make a statement your next soiree.
Description
Like this look? Check out all of our rentals from the Porcelain Collection HERE.
Additional information
| | |
| --- | --- |
| Color(s) | Green, Blue |
| Rental options | placemat |
You may also like…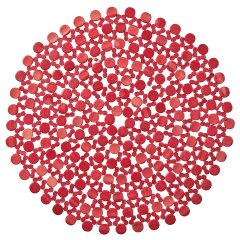 Red Beaded Placemat
The Red Beaded Placemat is the perfect splash of excitement to pair with simple patterns and colors. The intriguing vibrant red creates drama in your table setting while the flat sided bamboo beads give a homey, authentic feel. Match it with a red centerpiece for a beautifully balanced burst of color!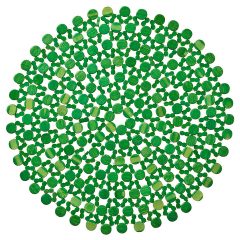 Green Beaded Placemat
The Green Beaded Placemat brings a natural serenity to your table. Elegantly simple, the familiar pattern and flat sided bamboo beads lend an authentic feel while the rich, vibrant color subtly accents any table design. It's the perfect placemat for tranquil themes from the minimalistic to the intricate.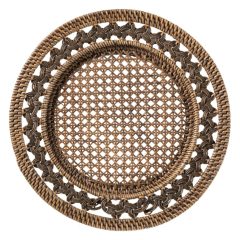 Brown Allegra Placemat
Our Allegra placemat showcases a beautifully woven design adding a chic flair to your table. The assortment of rich hickory colors provides a neutral base to create that subtle, pulled-together look to compliment any design esthetic.