Black Beaded Placemat
$9.75
The Black Beaded Placemat adds a touch of drama and elegance to any table design. Bohemian yet modern, this placemat elevates an array of linen patterns and palettes. The flat bamboo beads pair beautifully with all kinds of event themes, the perfect detail to add depth to your table.
Description
Our Black Beaded Placemat is part of our Palm Heights collection, click HERE to see all the Beautiful Options.
Additional information
| | |
| --- | --- |
| Color(s) | Black |
| Rental options | placemat |
You may also like…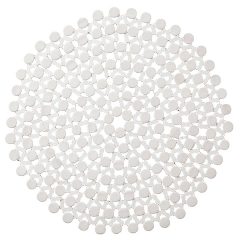 White Beaded Placemat
Timeless and classic, the versatile White Beaded Placemat pairs perfectly with a myriad of linen to create an airy, bright atmosphere. Flat sided bamboo beads give this placemat a truly authentic feel, while the circular pattern compliments any striped or graphic tablecloth and simply yet tastefully accentuates tableware.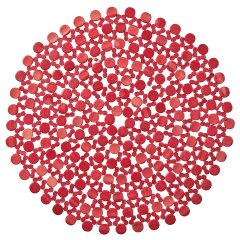 Red Beaded Placemat
The Red Beaded Placemat is the perfect splash of excitement to pair with simple patterns and colors. The intriguing vibrant red creates drama in your table setting while the flat sided bamboo beads give a homey, authentic feel. Match it with a red centerpiece for a beautifully balanced burst of color!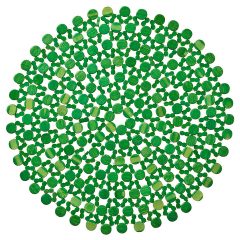 Green Beaded Placemat
The Green Beaded Placemat brings a natural serenity to your table. Elegantly simple, the familiar pattern and flat sided bamboo beads lend an authentic feel while the rich, vibrant color subtly accents any table design. It's the perfect placemat for tranquil themes from the minimalistic to the intricate.