Our continually increasing selection of Table Runners makes us the industry leader in linen rentals. Using runners on your table is a fantastic way to make a big style impact while being mindful of a budget. Use our runners on any size table, with or without a base cloth. These are perfect for farm tables, dessert tables and buffets as well. You can run one down the center of the table or even crisscross several in a pattern. The options are endless, just like our selection of linens and runners. Look below to see all the amazing colors, styles and textures of table runners available to rent for your special event.
Call us TODAY at 877-200-2424 to talk to an Event Rental Specialist about your Table Runners.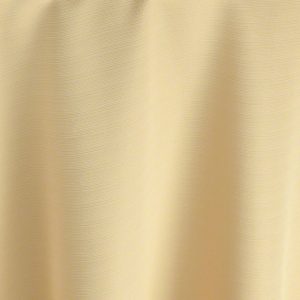 Bisque Faille
Bisque Faille linen has a faintly-ribbed pattern like grosgrain, for a soft, gorgeous drape. This linen provides a warm, inviting faint yellow color.
Select options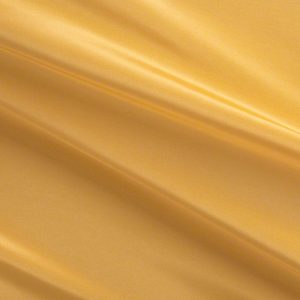 Cornsilk Bengaline
Texture is still the most sought out item in tablecloth linen rental. Bengaline is that tablecloth with the subtle ribbed texture, with just enough sheen to not fall flat. Soft and playful in nature, Cornsilk is a deep warm yellow that spring is jealous of.
Select options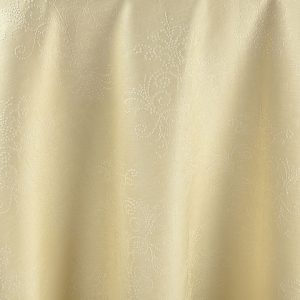 Custard Chateau
The subtle texture and unique pattern of this appealing linen look almost like classic beadwork. This refined choice is the color of luscious buttercream and provides a charming base for modern accessories. Custard Chateau also complements antique china, vintage crystal and ornate silver with understated elegance to create the epitome of style and comfort.
Select options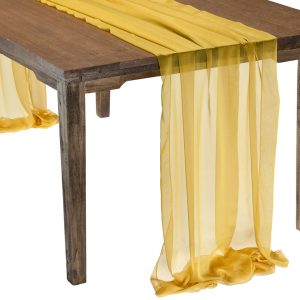 Daffodil Graceful
Fabricated size is 172″L X 40″W. Beauty and Grace…the epitome of our remarkable runner line…Graceful Table Drapes. Made of an elegant chiffon, most commonly seen in fashionable formal wear, it is loved for its ability to drape well, and adds an ethereal flowy appearance. Our Gracefuls are rich in color (and offered in ten stylish hues), which will add the right amount of glamour to any event you dream. Our Daffodil Graceful is a joyous, happy golden yellow glow, that will add just the right delight. With no seams or restrictions, our Table Drapes are fashioned to cascade down the sides of your tables exquisitely to create effortless beauty.  Explore your creativity and share with us your stylish designs.
Select options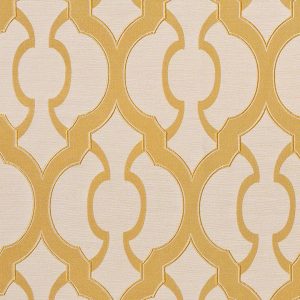 Daffodil Miramar
Miramar linen are retro-chic with this play on the quatrefoil pattern, sending ribbons of rich color running through a creamy ivory background. Small seams outline the pattern to add texture and definition to this stylish design. Daffodil Miramar linen combine the soft ivory with a warm, sunny yellow to bring warmth and interest in the unique color and pattern.
Select options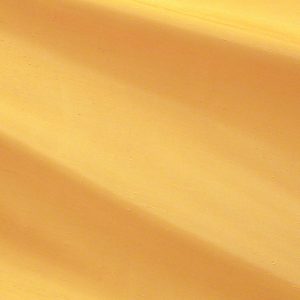 Daffodil Shantung
Who would not want silk tablecloths draping their event tables? Our Shantung rental table linens are the way we can all afford this lusciousness. Sunshine warmth with a touch of golden brown, Daffodil Shantung is that yellow updated for today?s fashionistas. Your event will be dressed even better than your guests in these fashion inspired hue and texture.
Select options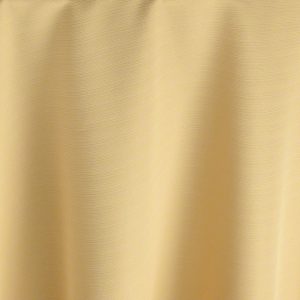 Honey Faille
The sun-kissed delicacy of Honey Faille linen is a lovely base upon which to build a glorious, elegant tablescape for a special occasion. Rent it here.
Select options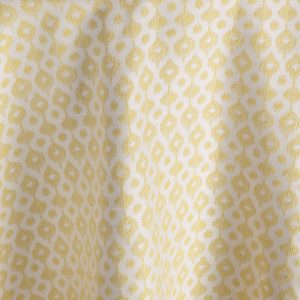 Lemon Cortona
Reminiscent of Italian artistry, Cortona whisks the viewer back to classic renaissance elegance. The color palette is inspired by the scenic Tuscan lemon. The unique pattern is reflective of old-world Italian fashion, just as the town of Cortona was the epicenter of Italian artistry of its time.
Select options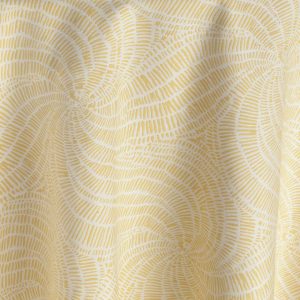 Lemon Pinwheel
As mesmerizing as the simple device that has captivated both children and adults over the centuries, the Kaleidoscope Collection offers a unique world of event inspiration in table linen. Lemon Pinwheel inspires by allowing swirling pattern center stage, while keeping the color subdued. Don't underestimate its effect!
Select options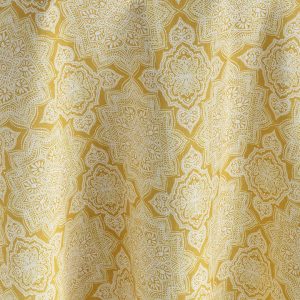 Mimosa Henna
The artistic presence of this intricate pattern is a slightly restrained selection in the Granada Collection. But Mimosa Henna displays a presence that is as fanciful and dynamic as the other choices. The strong citrus of this color is perfectly attuned to the Iberian aesthetic of happiness, to the traditional song and dance that characterize the culture, and to the slightly mysterious presence of Moorish art as part of a cultural tradition with diverse influences. Linen in this pattern will add zest to every event.
Select options