For the past week I have been thinking about 2015 and the year as a whole. All in all, it was a great year. We had our standard road blocks and hurdles to deal with, but we toppled them and moved on.
We surpassed the 2 year mark on our Event Rental Gallery in West Bloomfield, Michigan. It took a lot for me to leave that location in the hands of an employee, but I did it. We hired Kim Steele, aka Happy Day, to run the location. Kim came to us with over 10 years of experience in the industry. Kim brings a great vibe to the location and clients love her. I do work there a day here or there, but I am now focused on other aspects of the business.
In September, I traveled to New York to begin exploration on a new location. I found what I think is going to be an awesome location. As I am typing this, I am also thinking about the fact that the office opens tomorrow! Yes, January 6th will be a new day in New York. Nervous? Yes! I have a great sales rep in the city and I know she will help bring us to the next level with customer service. The location in the Dumbo Heights district of Brooklyn. The views of the city are incredible to say the least. I believe that our amazing customer service and the impeccable quality of our products will win over the clientele. No more reasons to deal with companies that act like you are bothering them.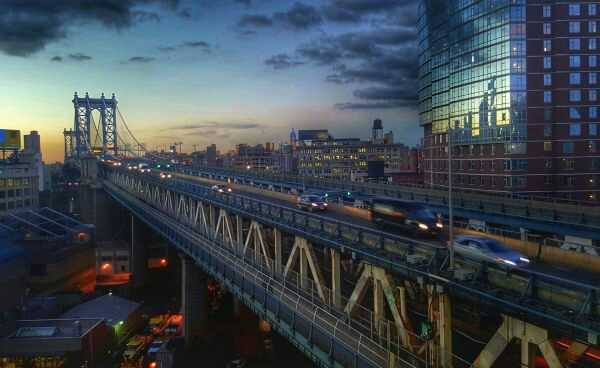 We have built many great relationships this past year as well as building on our current client base. I had a chance to visit many of our clients this past year and every visit was amazing. I saw some amazing facilities and staff, and hope to visit even more locations this year. I truly love what I do and working with our customers. Without these awesome customers, we wouldn't be where we are today. So a huge thanks to all of our great clients.
We have more than doubled our staffing over the past year. Most of them have been great, a few not so good, but they are not with us anymore. So a big shout out to our Fabulous Staff, thank you!
With the opening of our New York location, we will be introducing a handful of new product lines. These will be sure to peak the interest of clients who want something new and not seen all over the place. So check back often to see what we are releasing. If you are not on our mailing you, you need to be. This way you can get the latest news and promotions that go on throughout the year.
Another large undertaking this past year is our brand new website. We have been working on it for the past 8 months and hope that once it is fully operational, you will love it. It will have a bunch of new features and it will be 100% mobile friendly.
Honestly, I could type on and on, but it may turn into repetition. I just thank all of you for helping to make Fabulous Events one of the nations finest in Chair Cover and Linen rentals. I know that 2016 will be an even better year for Fabulous Events.
Sincerely,
Lyle Brous
President/CEO
Fabulous Events, Inc.