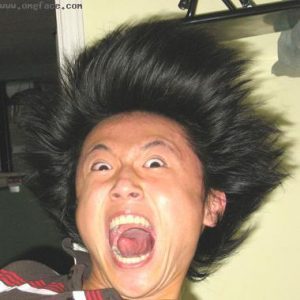 Recently I stumbled onto a website with someone renting chair covers for $1.45 each! I thought to myself, it can't be true, but yep, it is! Getting the very best price is not always the best way to go. Our chair covers start at $2.50 including a satin or organza sash. At $2.50, you are getting a great product along with great customer service. If you choose to search for cheap chair cover, that's what you are going to get. Most likely, a wrinkled hot mess! All of our products go through a thorough process from our commercial laundry to our commercial presses. You will always get a clean and pressed cover right out of the box. Better yet, you are going to get some of the best customer service on the planet when calling Fabulous Events.
I felt compelled to re-post the blog below to summarize my thoughts on costs for events. Hope you enjoy the re-read.
So the big question when planning your event is how much to spend. This question applies to each and every type of event. Whether you are planning a wedding, bar/bat mitzvah celebration, birthday or just a party for fun, you will ask yourself what the budget should be.
Well, this is always a tough choice. Do I invite less people? Do I get 1 less appetizer or do we eliminate the chair covers and table linens? The answer could be yes or no. Obviously nobody wants to cut corners on their special day, and we understand that. There are many ways to reduce your costs and keep everything you want.
Here are some ideas to consider, not all of them will apply to every situation, so filter out the irrelevant ones.
Being in the event business for over 31 years, I can personally say the most important pieces of any event is food and entertainment. If you serve crummy food, people will remember your event as having crummy food. If your DJ/Band is awful, people will remember that too. Looking back, we have all been to an event that the entertainment was lackluster at best. So make sure to taste the food and listen to the entertainment ahead of time. Do not go based on price alone, you will regret it. On the flip-side, the most expensive does not mean the best either. Word of mouth is the best advertising for any company. Oh, and make sure they dress appropriately.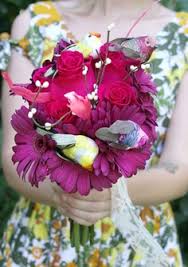 Decor can get out of hand sometimes, so sit back and take a look at the whole picture. Do you need to have over the top florals or centerpieces on each and every table? Maybe, maybe not. This is an area where you can trim the fat so to speak. Maybe you integrate some candles and other media into the centerpieces. Think GREEN, Eco-friendly perhaps. Keep in mind, at the end of the event, what will you so with all of the decor? Understand, I am not saying anything negative about Florists or other Decor people. We have many great partners in the industry and they all do great work. When looking for vendors, make sure that they care about your budget and are able to design within any limitations if need be. Don't skimp, but be realistic!
Photographers and Videographers can range in pricing as well. Don't get caught up in a situation where a friend of a friend of an uncle 3 times removed just bought a nice digital camera and is now a photographer or videographer. Chances are very high that you will not be happy with the results. Photography and Videography are both arts and as such need to be treated that way. Having a digital camera and shooting a ton of pics does not count. This is like painting a wall without a brush and throwing the paint bucket at the wall. Yes, some of the paint will stick, but much of it will be wasted. Same goes for photos and videos. Just like any other business, you can encounter highs and lows in pricing. Make sure that the company you choose is showing you pictures and/or footage shot by a certain individual. You also need to like his or her personality, you are spending most of the day with them.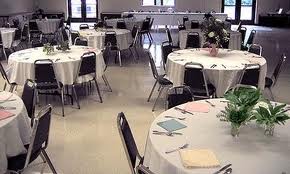 Ok, so I waited a few paragraphs to talk about chair covers and linens. Of course, these are a must! What else would I say? Actually, these items are not typically a must have, but a like to have item. It starts with the venue you are at and what, if anything, they are offering you. Many will say that linens are included, but most will not be floor length. You also may get a choice of 5-10 colors for napkins. If you don't care about linens and you like the look of the chairs, then you are all set. Believe it or not, adding chair covers to an event is not too expensive. This little additional expense can make a huge improvement in the overall look of your event. When we work with clients, our goal is to find the perfect chair cover, linen and napkin selection. Our pay is not affected by the client's choice. Our goal is to give you a great look on any budget. So the shameless plug here is we have over 500,000 items in inventory, we are sure to have what you want.
Planners and "Day Of" coordinators are great to have, but not always needed. If you are working 80 hours a week and don't have time to gather up all the things you need, a planner may be the perfect choice.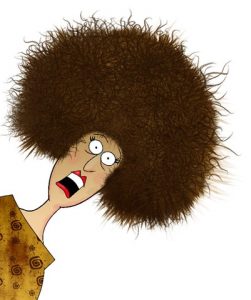 Planners all work on different price points, so do your research and get those referrals. Maybe you have time to run around and hire all your vendors which is great. This is a great way to spend money on other things. Maybe you just need a "Day Of" coordinator to manage the big day. This can take the stress off of you and your family.
I am not going to dive into invitations, gifts for the guests, etc. This would span over pages of banter. What I can say, these areas are places you can save money on.
So before you decide you want a wedding for 500 people and no budget to speak of, think about it. Is everyone on that list important to you on this day? Some choices are hard to make, but Don't Break the Bank for your event.
If you need some great referrals, please give us a call at 877-200-2424
Have a Fabulous Day,
Lyle Brous
President/CEO
Fabulous Events, Inc.