This past weekend was quite the whirlwind at Fabulous Events. With 14 installs in the Metro Detroit area, we had our hands full. Some may refer to the weekend as "Controlled Chaos", I would agree.
It all started last Monday when I looked up the weather forecast for the weekend. The forecast called for a 60% chance of rain and temperatures in the 90's. Tuesday it was at 80% chance of rain and the possibility of strong rain, winds and potential hail. Now I was getting nervous, 2 of our weddings had outdoor ceremonies and we were draping the pergola's for them. I then reached out to our hotel partner to work on a plan for the potential of rain. We had informed both couples that they would have to make a decision 4 hours before to go ahead outside or move inside. So, the rest of the week I watched the forecast change back and forth, up and down. I was more than nervous when we got to Saturday. The forecast was down to about a 20% chance, but it was super windy and very hot. It was 85 degrees at 10AM with another 10 degrees to go.
So, 11AM comes and our first client makes the decision to have the ceremony outside. I set out to drape the pergola in white voile panels. It was now 95 degrees and windy, but the wind did nothing other than blow hot air. While I was melting, I could only think about the weather, and I was hoping and praying that the bad weather would stay away. The wind also posed a challenge when trying to adjust the drape. It was about as hard as herding cats!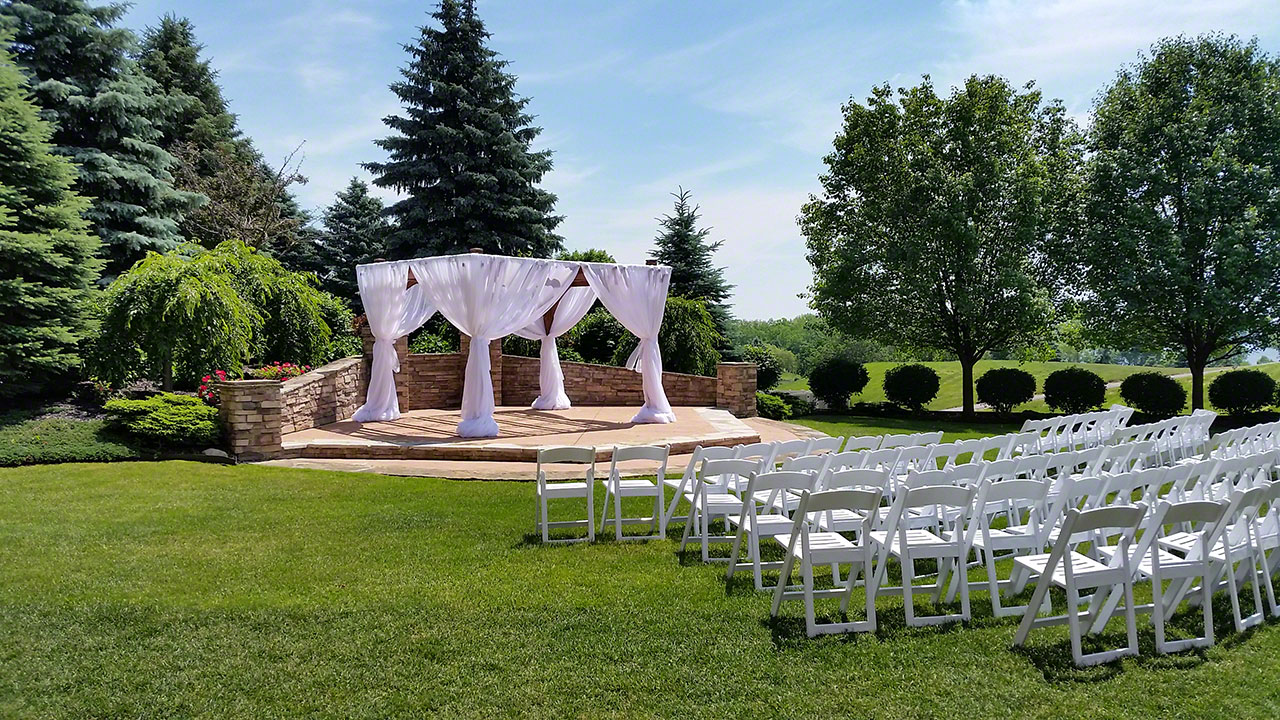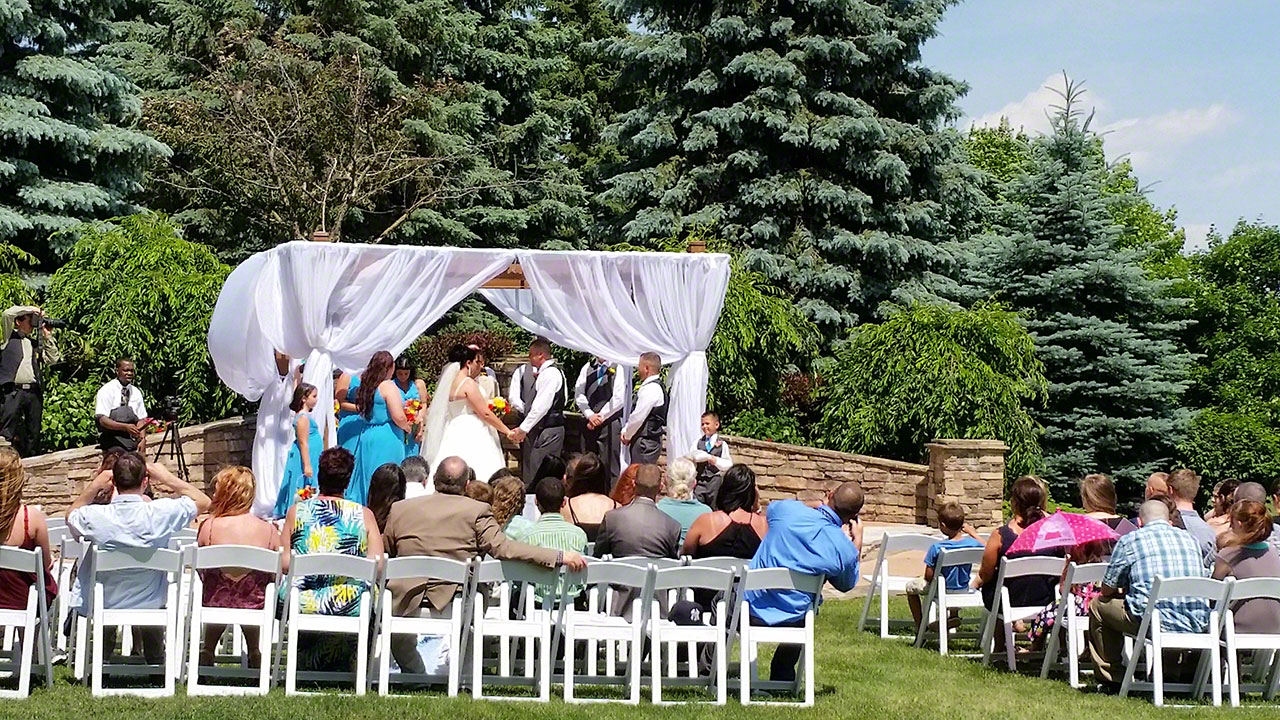 So 3:30 comes around and the weather is holding out. Hot, definitely hot! As you can see from the photo above, the wind was definitely going strong. The pergola looked like it was sailing! Regardless of the wind and the heat, the first ceremony went off with success.
After the first ceremony was over, I had to change the draping to match the inside of the tent with the plum color the second bride has chosen. The wind was a bit stronger at this time around. It was like someone trying to sail a boat holding the sail in one hand and the boat in the other. I am quite sure it was comical for those around watching me.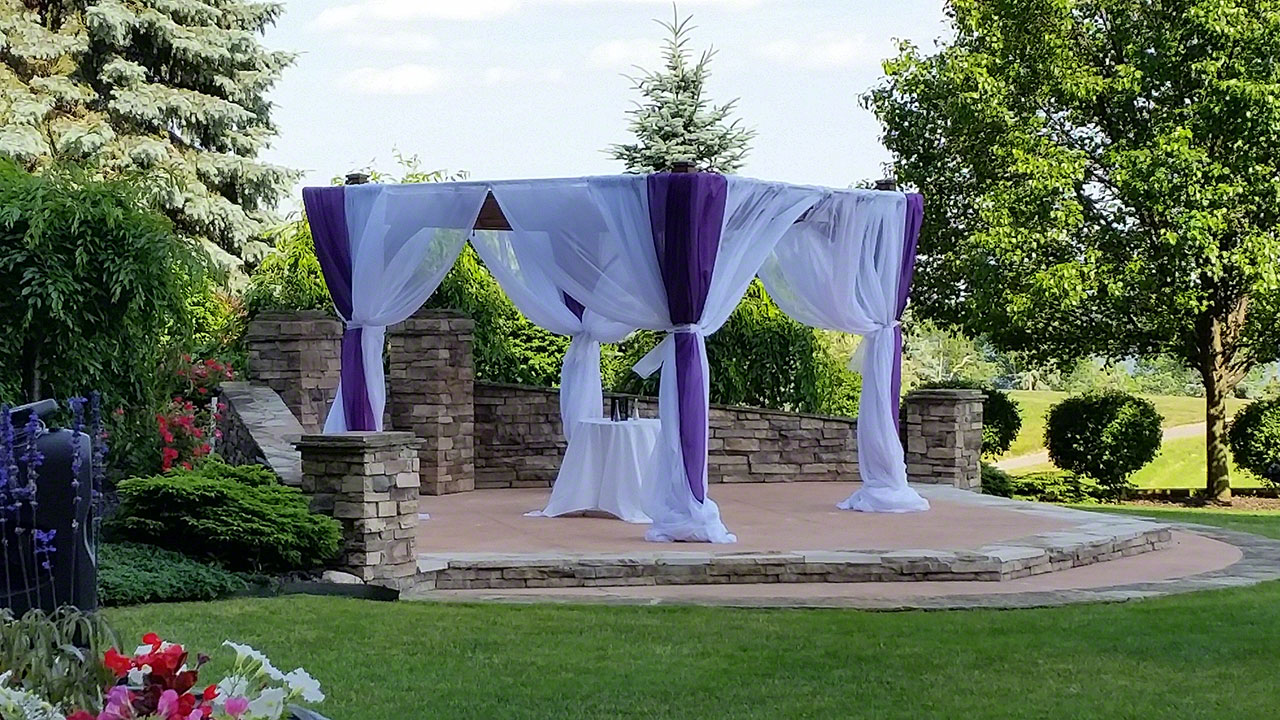 5:30 comes around and the weather remained nice, windy, but nice. I was finally able to take a breath and sigh in relief. Both ceremonies happened outside as scheduled and the rain never came. What a week, going from 80-90% chance of rain to nothing! Days like these make it all worth doing. I was so glad to see two very happy couples getting married and being part of their special days.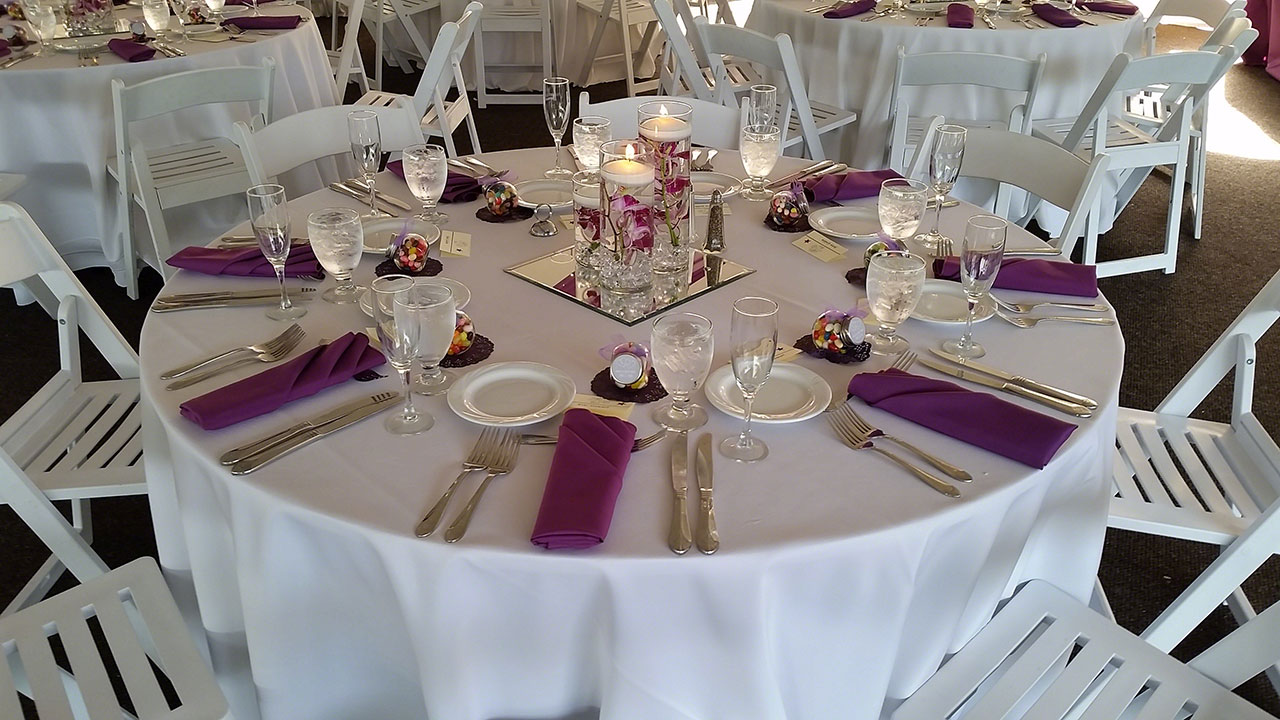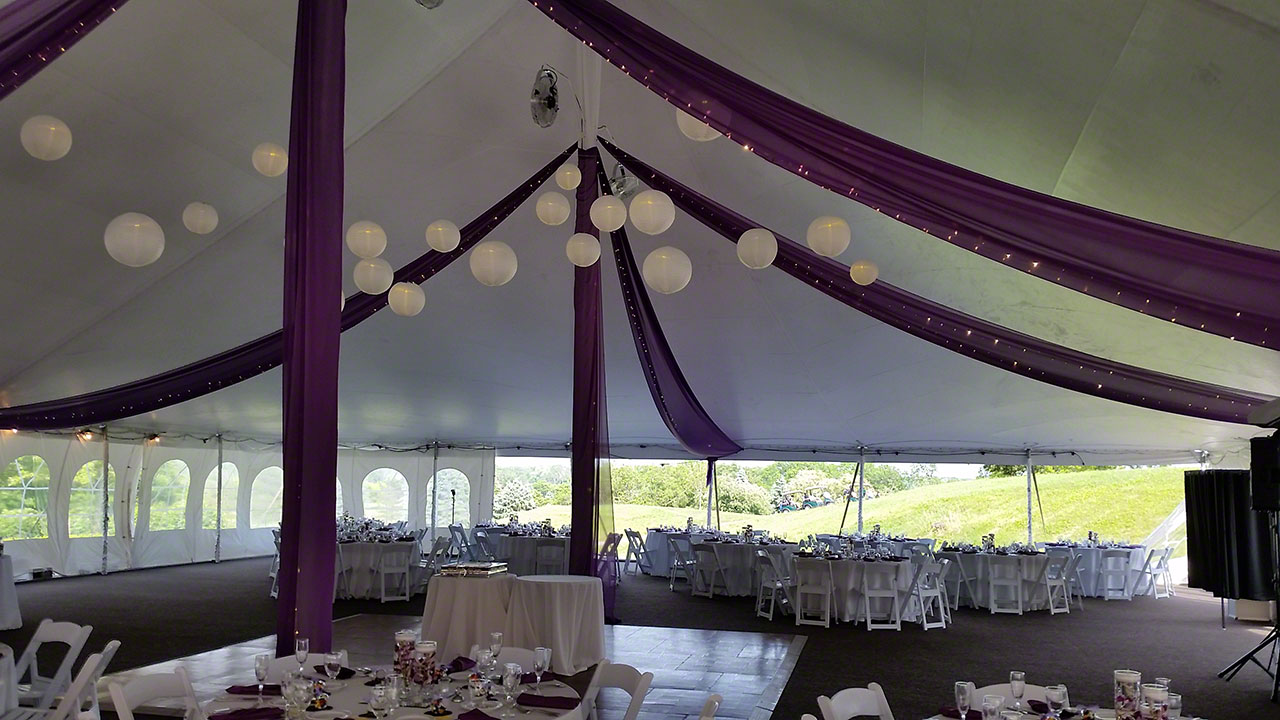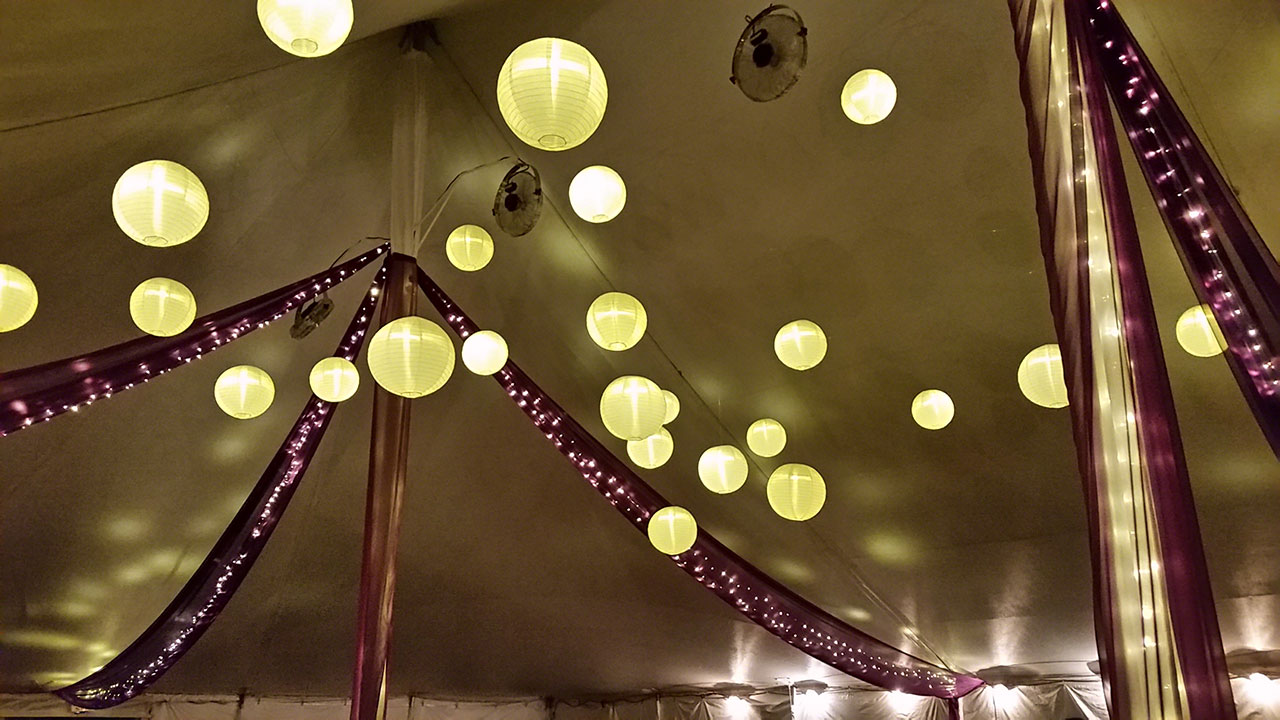 Above are a few more photos from the reception in the tent.